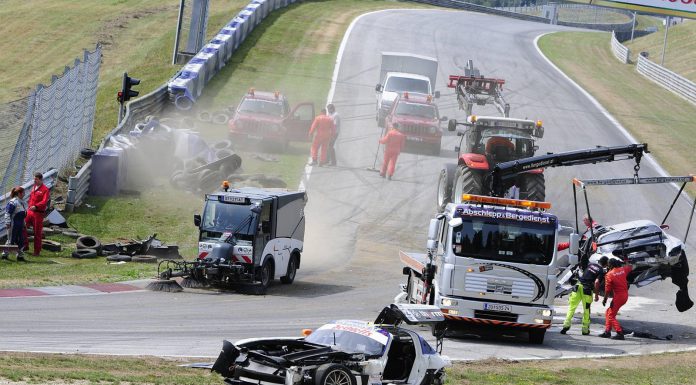 During the AVD Race Weekend at Red Bull Ring this weekend, two Mercedes-Benz SLS AMG GT3s crashed a Ford GT was also caught in the wreckage that saw the practice race paused. The incident took place on Friday during practice and thanks to our good photographer friend Michael Jurtin who was on the ground; we have the photos for you!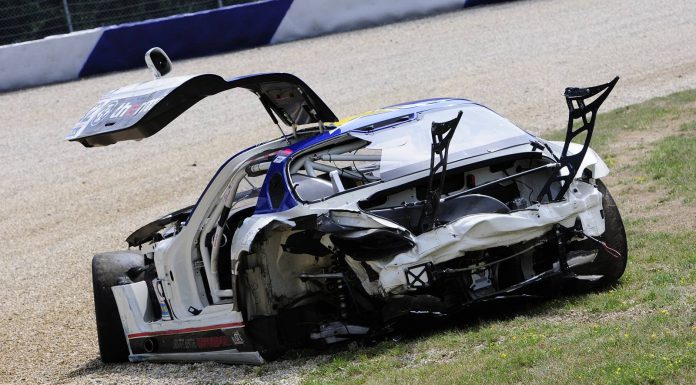 The main event was the 100 miles Austria Trophy. The event comprises of several racing series such as the DMV Touring Car Challenge that provide an interesting mix of GT and touring cars.
There is also the Sports Car Challenge Austria that comprises of open sports prototype. Fitted with 500-horsepower power units these sports cars are driven by professionals from the DTM. There is also the Volkswagen Castrol Cup which made its debut in this AVD Race Weekend during this event. It comprises of 25 identical VW Golf with 260 hp. Lastly is the European Superkart series that comprises of smaller cars.