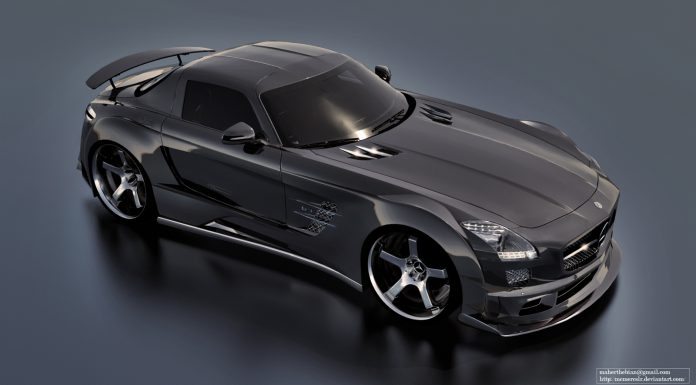 Ever since its launch, the Mercedes-Benz SLS AMG has become a true favourite for tuners around the globe, and automotive designer Maher Thebian recently sent us the following images of his ultimate SLS AMG bodykit.
Even though the following design was created solely from the imagination of Thebian, the over-the-top appearance of the bodykit is clearly reminiscent of bodykit packages we'd expect to see from well-known tuning companies such as Mansory and Hamann.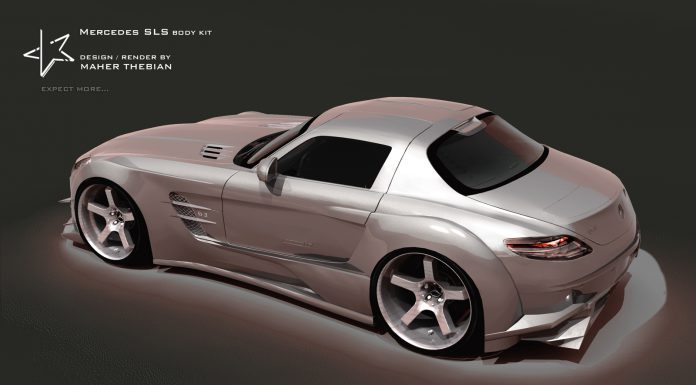 Featuring a host of styling upgrades all around the car, the most notably change is to the front, side and rear of the car with new bumpers, wheel arches, front and rear splitters, diffusers and side skirts all playing a prominent role in creating this extreme SLS AMG bodykit.