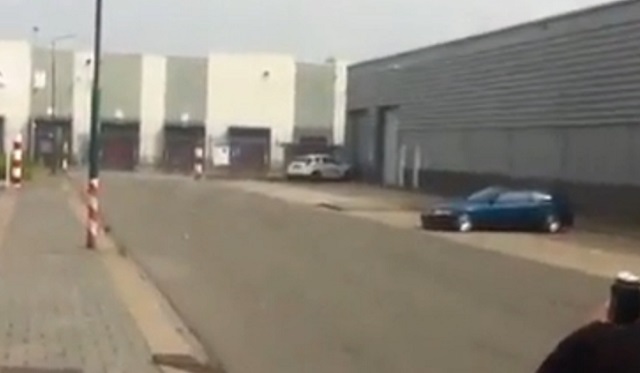 The second rather rare accident caught on camera this past weekend involved a Nissan Juke-R which crashed in Holland over the weekend. A customer was piloting the white Juke-R on an industrial estate in Holland on Saturday when, shocked by the sheer pace, he hit the accelerator at the same time as the brake.
This particular Juke-R is hotter than the rest. It has a stage 2 tuning package fitted by SV Engineering and packs 680hp. Underneath the skin is the chassis of a Nissan GT-R together with its 3.8 liter engine. The interior receives dials and gauges from the Nissan GT-R too so you'd be mistaken for thinking that you were driving the GT-R, that is if you take the driving position out of the equation!
[youtube]http://youtu.be/gDh6pHEth_I[/youtube]
The car looks to be in a pretty sorry state. We're told that the driver walked away unscathed, however, his passenger had to be taken to hospital suffering from head injuries. The passenger had not been wearing a seatbelt at the time. They were later released from hospital.