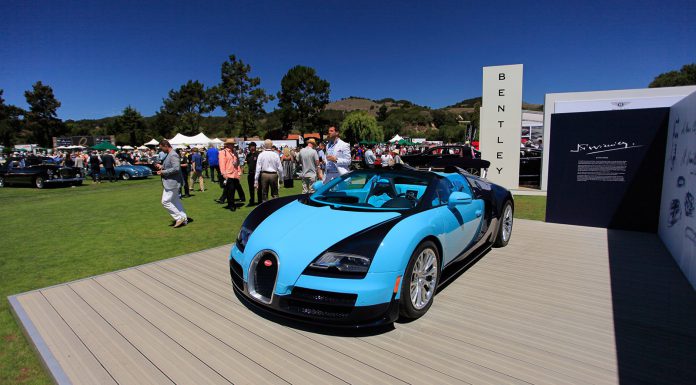 For months now, rumours have been circulating suggesting that Bugatti was preparing to send the Veyron out with one additional, insane variant predicted to deliver 1600hp and help rocket the car to 100km/h in just 1.8 seconds. However, according to Autoblog, such a car will not be made.
The word comes straight from Bugatti President Dr. Wolfgang Schreiber who confirmed that all the remaining Bugatti Veyrons to be produced will be fitted with the current 1200hp engine which first debuted on the Bugatti Veyron Super Sport. Since it's launch, around 390 Bugatti Veyrons have been delivered and Bugatti hopes to increase that to 450 units before finally killing of the mighty Bugatti Veyron.
So with around 60 additional units of the Bugatti Veyron in the pipeline, expect to see numerous special editions with different interiors and paint schemes, but don't expect any further performance gains. Fortunately however, Dr. Wolfgang Schreiber did confirm that the French company is planning a next-generation Bugatti Veyron even more potent than the current car.
He prefered not to use the word successor as that implies the mighty Bugatti Veyron would be inferior to its more-modern counterpart. However, if the next hypercar creation from Bugatti is faster and generally a better all round car, then the Veyron will indeed be inferior to it. Nevertheless, don't expect to see the next Bugatti Veyron anytime before all 450 units of the Veyron are sold and delivered.
[Via Autoblog]