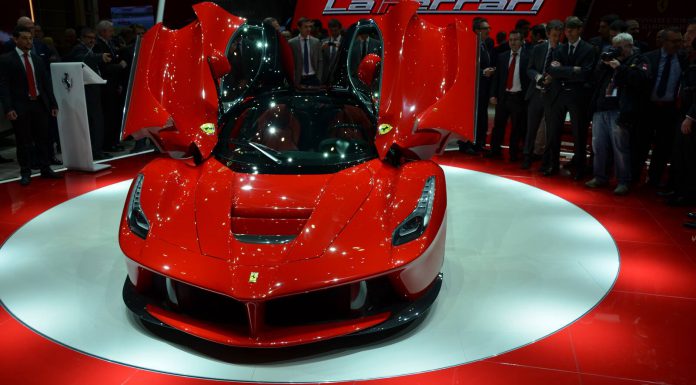 While speaking with Bloomberg recently, Ferrari confirmed that additional hybrid models are set to follow in the footsteps of the mighty 963hp 2014 Ferrari LaFerrari. At the same time, Ferrari chairman Luca di Montezemolo expressed his lack of belief in electric cars.
During the interivew, di Montezemolo stated that he believes certain Ferrari customers are interested in more accessible hybrid technologies other than the $1.3 million LaFerrari. The Italian automaker ultimately believes that selling more hybrids will not harm its performance car image.
While such a statement may divide opinions, it goes without saying that hybrids in supercars are becoming more commonplace with other supercars such as the McLaren P1 and Porsche 918 Spyder featuring similar technologies.
Analyst with Commerzbank AG in Frankfurt Sascha Gommel said, "It makes sense to test new technology with luxury and high-end cars as customers tend to be less price sensitive, and more willing to pay for additional technology. In addition, hybrid technology could make a sports car even more dynamic as an electric powertrain improves the acceleration."
The push for Ferrari to produce more hybrids also falls in line with di Montezemolo's recent statements that Ferrari is cutting production this year to below the 7,000 car mark to maintain exclusivity and boost profits.
[Via Bloomberg]