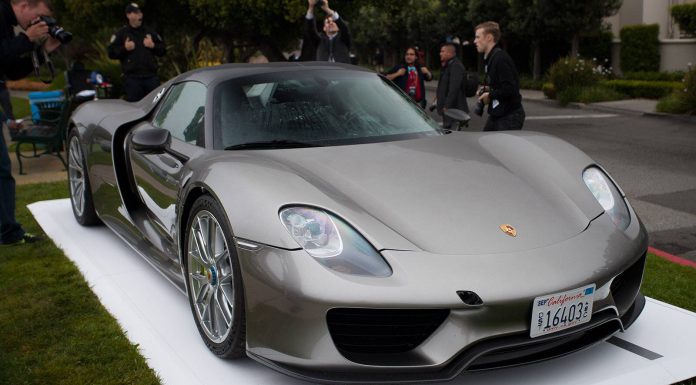 As promised, Porsche displayed the Porsche 918 Spyder at Pebble Beach 2013! The car is on static display in the concepts arena and is attracting plenty of attention. Philipp Lohmann took a closer look at Porsche's latest and greatest!
As we have previously reported, the Porsche 918 Spyder is expected to feature a 4.6-liter V8 engine mated with two electric motors. The combined horsepower is expected to be somewhere around the 885 hp mark, with the combustion engine alone producing over 600 hp. The two electric motors will make up the difference at about 150 hp each.
As Porsche's first high performance plug-in hybrid, acceleration to 60 mph will come up in a brisk 2.8 seconds on the way to an approximate top speed of 210 mph. Remember, all these figures haven't quite been confirmed by Porsche as of yet, although they won't be too far off the production figures.