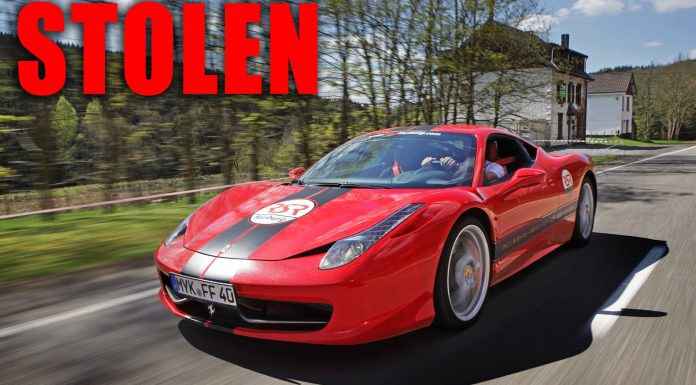 Our friends over at RSR Nurburg suffered a break-in during this weekend's DTM races. A distinctive Ferrari 458 Italia and a Porsche 997 GT3 RS were stolen from their workshops. The Ferrari wears the numberplate MYK FF40 and the Porsche has the HH RS 935 numberpate.
At the moment, no further details are known about the circumstances surrounding the theft. Those living in the area are asked to look out for both cars. The Ferrari wears matte black striping down the centre and the wings. Sadly this is likely to have been removed. It wears five-spoke wheels and we believe, a distinctive part black part red interior.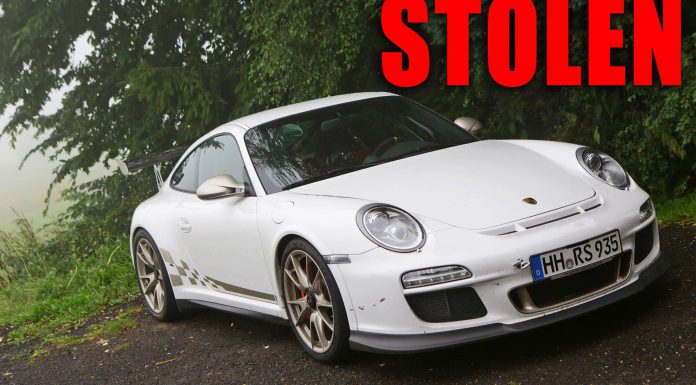 The Porsche 997 GT3 RS is one of the 2nd generation cars with white bodywork and silver/gold decals. The wheels are a very light silver/gold colour
It seems the thefts have been widespread in the area during the weekend. Comments over at RSR's facebook page reveal that a BMW M3 was also stolen out of the new Raeder Motorsport headquarters in Meuspath. A historic car has also been stolen as well as a number of BMW's out of private garages.
If you live in the area, please do keep an eye out for the cars.