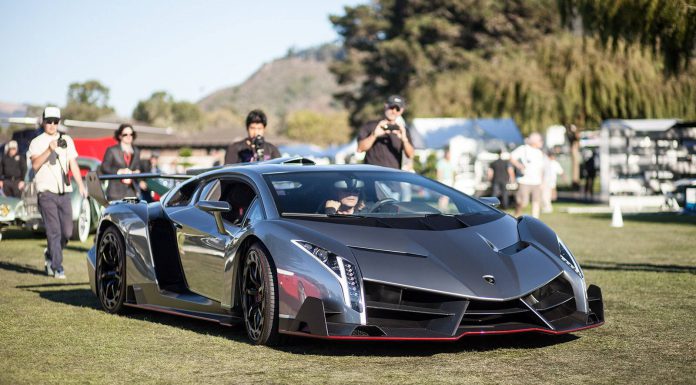 The extreme Lamborghini Veneno has played a big part in the events that make up Monterey Car Week 2013. Our photographer Philipp Lohmann caught it out on the streets outside Pebble Beach as well as at The Quail: A Motorsport Gathering.
With a maximum output of 750 hp from a 6.5 litre V12 engine, the Veneno accelerates from 0 to 100 km/h in just 2.8 seconds and the top speed for this street-legal racing car stands at 355 km/h. The complete chassis is produced as a CFRP monocoque, as is the outer skin. The name of the Veneno originates from a legendary fighting bull. Veneno is the name of one of the strongest and most aggressive fighting bulls ever.
Only three unique units of the Lamborghini Veneno will be built and sold with a 3 million Euros plus tax price tag. Despite the extreme price tag all three units have already been sold! Two of those cars are going to the US which is why Lamborghini are keen to show the car at one of the biggest US events!