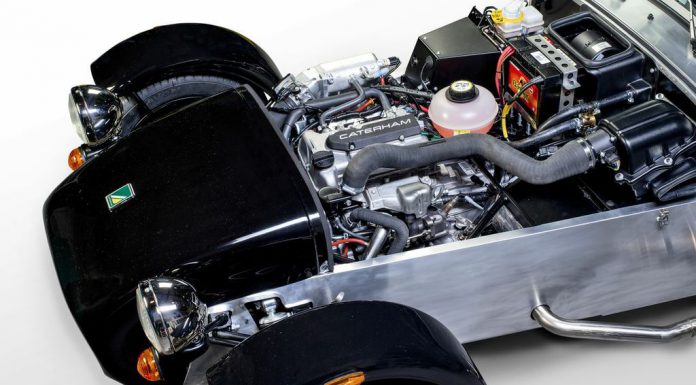 Budget motoring is becoming more and more relevant as economies world wide continue in recession. With this in mind, Caterham's announcement of a new entry level Seven model shouldn't come as much of a surprise. The British sportscar will blend low weight, low emissions and efficient performance to create a desirable package.
The entry-level Caterham Seven will use a Suzuki-built 660cc, three-cylinder turbocharged engine. It will be coupled to a five-speed manual gearbox, supplied by Suzuki. It will almost certainly be priced at below £17,000.
The entry level Caterham Seven will join the lineup next to the recently released Caterham Seven 620R. This year is the company's 40th anniversary!
Caterham Cars CEO Graham Macdonald said:
"It is not engine size that matters; it is the grin factor that is our barometer, and we believe we have got the formula for our new entry-level vehicle just right. Our intention for this car is to offer the joy of the Seven in distilled form, so the new entry-level car is lighter, cheaper, more economical and more accessible than ever."