It seems like 2013 is the year of anniversaries for most car makers, the latest one to join announce their way of celebration is UK-based manufacturer Caterham Cars with a 40th anniversary gift, that statement already raises eyebrows amongst Caterham enthusiasts who remember the company's 50th anniversary back in 2007. That's true, and that's why this anniversary is of the Caterham Seven model introduced back in 1973. Caterham will now celebrate 40 years of this model with a free Limited Edition Pack.
The Limited edition package has no special orders going to specific people as it's with the case of most car makers who give their anniversary model cars to specific buyers, anyone willing to get the Limited Edition Package will have to be among the first 40 to make orders of the Seven model, starting today!
One can opt for various Seven models offered by Caterham and they include the Roadsport 125 at £19,995 or the top notch Superlight R500, priced at £42,495. Remember, Caterham introduced its most powerful variant, the Seven 485 across mainland Europe.
The Caterham 7 is based on the Lotus Seven a car sold between the 1950s to the early 1970s, as a kit car and fully assembled car. Graham Nearn, acquired the rights to the model from Colin Chapman in 1973, that was after the the Lotus 7 ceased production in 1972. It has lived to the theme of adding lightness to each of its successor. Likewise, the car is sold both as a kit car and fully assembled car and this is due to the fact that the car fails to meet regulation standards in some markets.
Buyers of these first-40 Seven models will enjoy the following from the Limited Edition Package;
A Grey painted chassis, replicating the original Lotus Seven colour while the exterior will feature a Ruby red '40YOC' paint, with bespoke bonnet stripes. The interior will sport hand tailored leather seats, with grey piping while the dashboard will be finished in grey leather. It will come with a bespoke tunnel top, with grey handbrake and gearstick gaiters.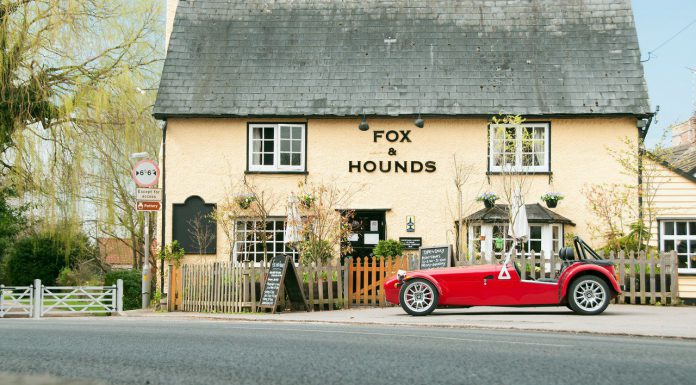 It will also sport a unique and numbered dash plaque and each car will ride on 15 inch silver alloy wheels featuring Caterham embossing and '40YOC' wheel centers. The wheels will be wrapped in Avon ZV3 tyres.