Back during the 2013 Geneva Motor Show in March, Spyker revealed their new concept, the B6 Venator coupe, to the public. Now, they're ready to take that a step further. While it was thought that Spyker would reveal the B6 Venator Spyder at the Frankfurt Auto Show, they have announced that they've decided to release it a month earlier at Pebble Beach during Car Week.
The Spyker B6 Venator Spyder will be powered by the same engine that is in the coupe which is a 375 horsepower V6 which will call for quick acceleration due to the car's power-to-weight ratio and will feature a 6-speed manual gearbox.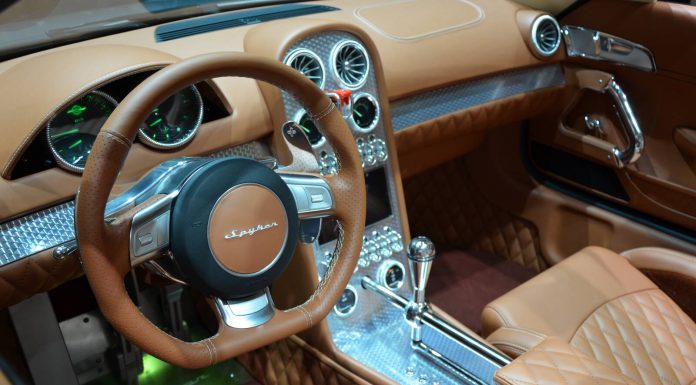 The interior of Spyker's cars are always unique to their brand and the B6 Venator Spyder is no different. The car will feature an aluminum dashboard, quilted leather, and the gear shift mechanism will be exposed.
Although no pictures of the car have officially been released, we will know soon enough what the car will look like. Knowing Spyker, the car will look just as good as the coupe, if not even better.
Because Spyker has not yet released any price figures on the B6 Venador Spyder, we can only tell you that the car will cost more than the coupe's starting price range of €125,000 to €150,000.
Be sure to stay tuned to GTspirit for more updates on Monterey Car Week 2013!