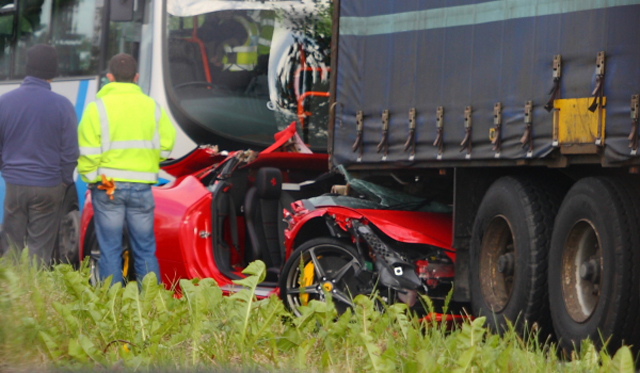 A red Ferrari 458 Italia has been destroyed in Lisburn, Ireland just 2 hours after the new owner was handed the keys to the expensive Italian supercar.
Investigations into the crash are still ongoing, but it's believed the driver lost control of the 562hp Ferrari 458 Italia before sideswiping an SUV and coming to a rest wedged under the tailgate of a large truck.
It's not yet known if the driver and any possible occupants escaped uninjured or not.
[Via Wrecked Exotics]