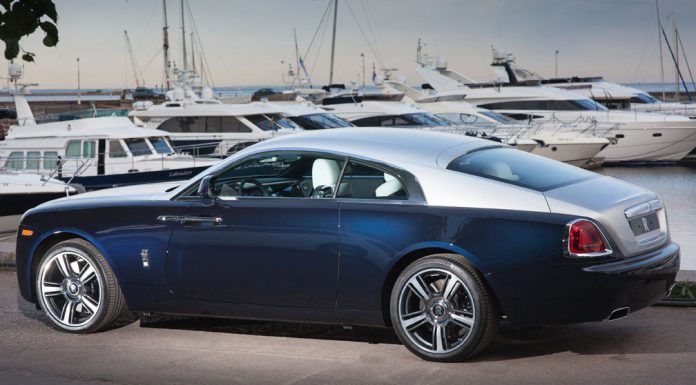 Rolls-Royce Motor Cars has officially opened up a summer studio in Cannes, France. The studio enables a preview of the iconic brand in a unique club atmosphere due to the fact that it is located within walking distance of the famous Promenade de la Croisette, which is the boulevard that follows the coastline of Cannes and also features exclusive shops, hotels, and restaurants and hosts the prestigious annual Cannes Film Festival every year.
The showroom will have two of Rolls Royce's luxury saloons on display at a time and will be rotating in alternating combinations of pairs that include the Phantom Coupé, the Ghost, and the Wraith, which is Rolls Royce's newest edition to their line-up. The Rolls Royce Bespoke personalization service is also be available in the Cannes studio which shows that this service is getting popular among customers around the world.
Rolls Royce Motor Cars currently has 109 dealers around the world and 16 showrooms across continental Europe.