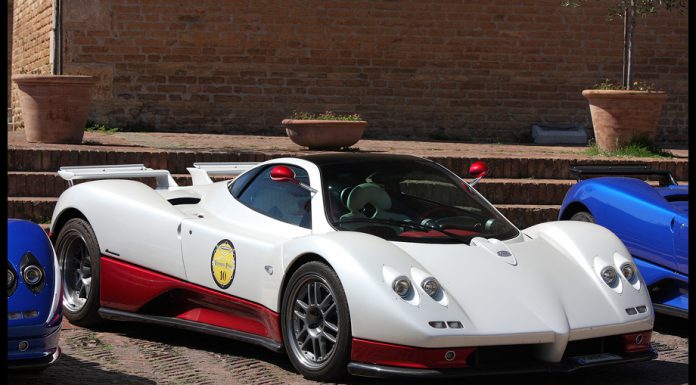 A bespoke Pagani Zonda S 7.3 unlike any other on the market is currently for sale for an insane 489,000 Euro in Germany. While that price may seem quite high for an original Pagani Zonda S 7.3, one of the very first production-ready Zondas ever made, this particular example is far from an original Pagani Zonda S 7.3.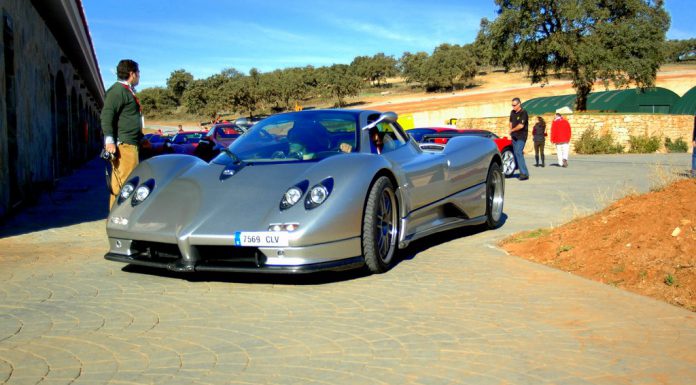 The car was originally produced and delivered in a nice shade of silver from the factory and owned by a Spanish customer. However, that customer sold it to Sergio Guarneri, the Pagani dealer for Spain, who swiftly set about turning it into a truly unique Pagani Zonda S 7.3. In order to do so, the car had its front bumper sprayed red and the rest of the body painted in pearl white. Next, this Pagani Zonda S 7.3 received red side skirts, a modified interior and the stunning rear-end from the Pagani Zonda F finished in you guessed it, red.
Under the hood, the Pagani Zonda S 7.3 is powered by a large 7.3-liter V12 engine produced by AMG. That engine delivers a total of 547hp and 550lb-ft of torque helping to power the Pagani Zonda S 7.3 to a claimed top speed of 208mph. As its name suggests, the Pagani Zonda S 7.3 was an uprated variant of the regular Zonda S which featured a still impressive yet slightly less powerful 7.0-liter V12 engine.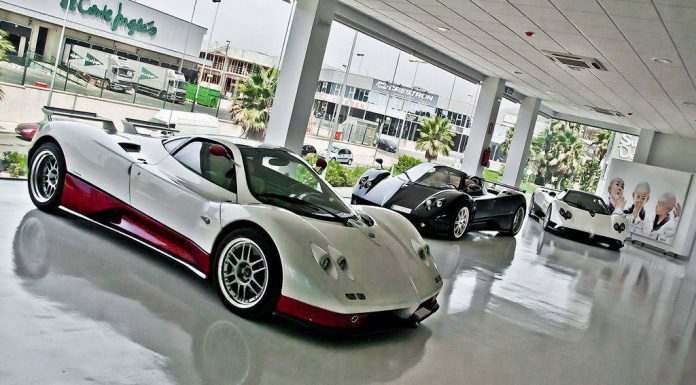 [Via Mobile.de]