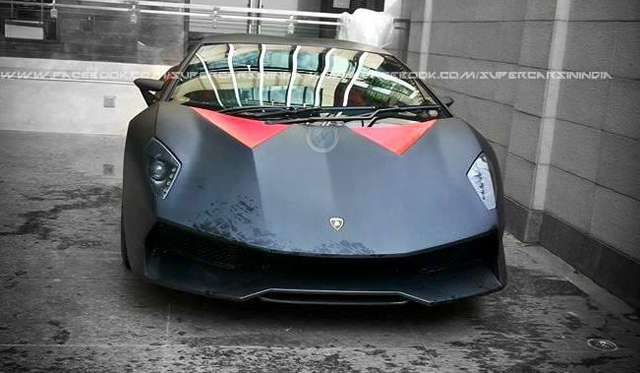 With just 20 Lamborghini Sesto Elementos reportedly being produced, being one of the lucky few to order and receive one takes an extremely large sum of money and a bit of negotiating. However, a fairly decent Lamborghini Sesto Elemento replica has emerged from India reportedly built around a Lamborghini Gallardo LP560-4 giving those that missed out a chance to own the real thing, the next best alternative.
As it stands, the only other Lamborghini Sesto Elemento we've seen is the one being used in the upcoming Need for Speed film. Just like that one which also looks quite realistic, this Lamborghini Sesto Elemento replica is about as good as Lamborghini replicas get especially considering some look like this!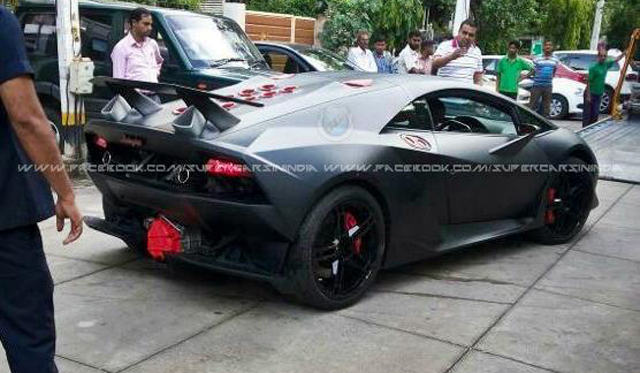 This Lamborghini Sesto Elemento replica consequently features bodywork almost identical to the futuristic real-thing such as its various red accents, massive rear wing and top-exiting exhaust pipes as well as the exposed transmission. The only thing with the top exiting exhaust is that they're fake and the real ones come out from the rear grille.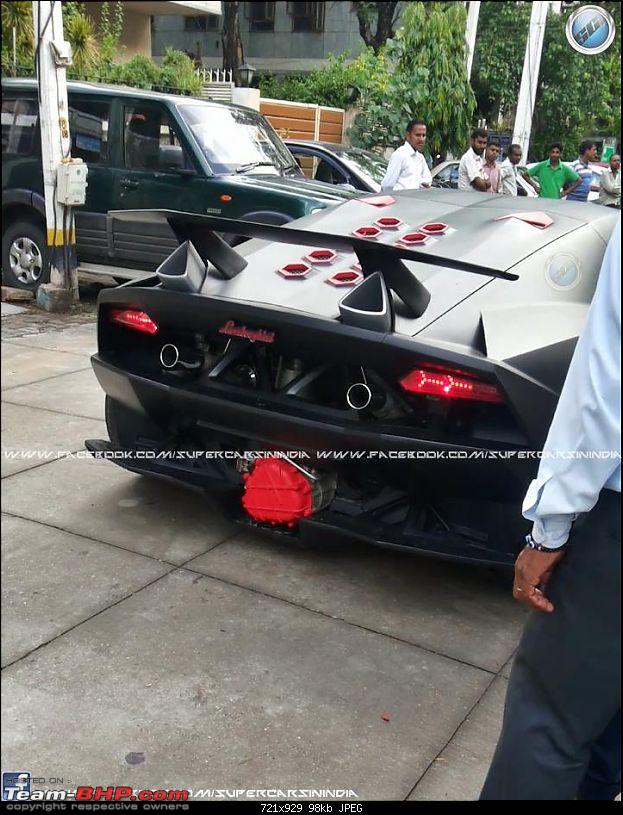 On first glance, the replica doesn't seem to be based on the Lamborghini Gallardo LP560-4 because it seems far too short and has dramatically different proportions. However, if it's true, this this replica actually features the same Lamborghini Gallardo LP560-4 derived 5.2-liter V10 engine as the real Sesto Elemento delivering 552hp.
However, unlike the genuine article, this Lamborghini Sesto Elemento replica certainly doesn't weigh just 2,200 pounds and would consequently get left behind by the real car in a drag race. After all, the Lamborghini Sesto Elemento can hit 62mph in a claimed 2.5 seconds!
[Via Team BHP]