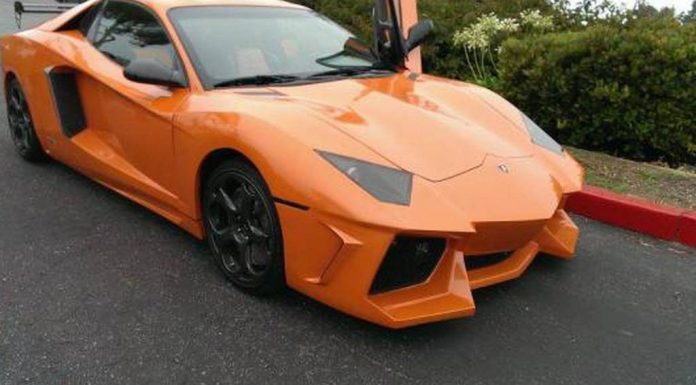 Yet another horrible Lamborghini Aventador replica has been spotted with this latest example being seen in the United States and finished in a bright shade of orange.
This particular Lamborghini Aventador replica looks very similar to ones we've come across in Asia before with the biggest giveaway of its false identity are terrible proportions and inaccurate body shape. What's more, this Lamborghini Aventador replica constructed by Z and M Customs features body panels so far off from the real thing, that it's truly comical.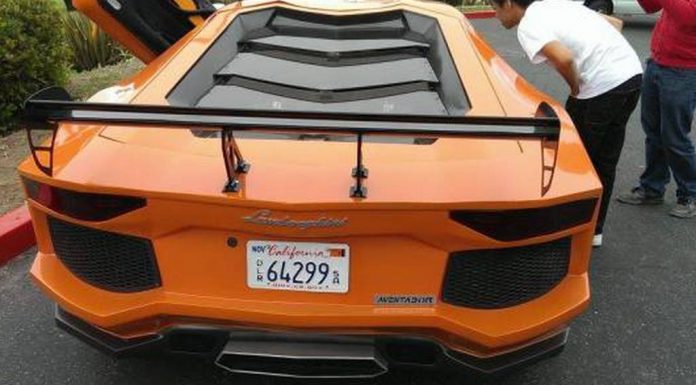 The only thing which looks semi-genuine is the Lamborghini logo on the rear and the Lamborghini Gallardo wheels but they could very well be replicas as well. The one redeeming feature of this Lamborghini Aventador replica is its LS1 engine producing 400hp and mated to either an automatic transmission or a six-speed manual transmission.
[youtube]http://www.youtube.com/watch?v=_qhhnXmEAsY[/youtube]
[youtube]http://www.youtube.com/watch?v=I6lz4w1rMJY#at=78[/youtube]