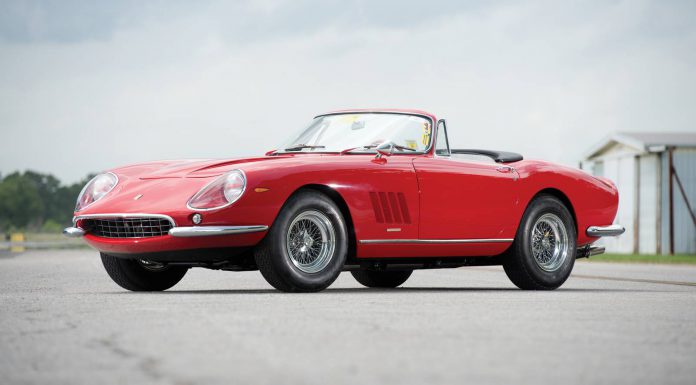 An extremely rare one-of-ten Ferrari 275 GTB/4 NART Spyder is set to go under the hammer soon via RM Auctions at the Monterey Car Week 2013 and will likely fetch between $14 million and $17 million. While the Ferrari 275 GTB/4 NART Spyder is already an extremely rare car in its own right, the story behind its creation makes it all that more special.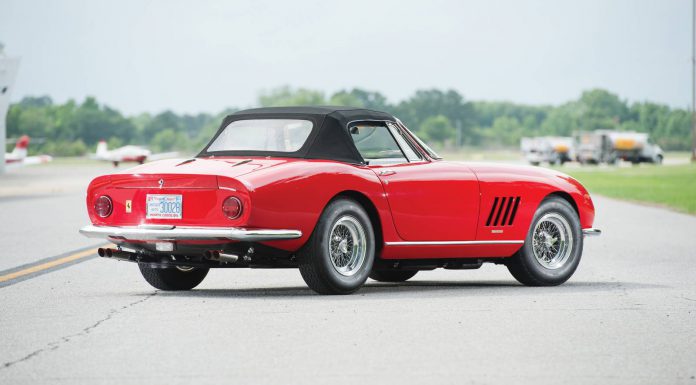 The story begins with Luigi Chinetti who was a successful racing driver in the 1930's and 1940's who became the man behind the very first Ferrari dealership in the United States. Throughout his racing career, Chinetti competed in events such as the 24 Hours of Le Mans and Indy 500 and by 1958, he set up his own racing team dubbed the North American Racing Team (NART).
Fast forward nearly a decade, and Ferrari released the Ferrari 275 GTB/4 coupe. Chinetti swiftly asked Enzo Ferrari himself to create a convertible version. However, Enzo refused and Chinetti resorted to Ferrari coachbuilder Sergio Scaglietti who quickly came to an agreement with Ferrari that 25 Ferrari 275 GTB/4 NART Spyders should be produced. Unfortunately, the car didn't prove as popular as first thought with just 10 units being made leading to Chinetti discounting them in order to sell all ten to prospective buyers.
Fast forward to 2013, and the Ferrari 275 GTB/4 NART has become an extremely desirable collector's item with the last car sold at auction back in 2005 fetching a cool $3.9 million.
The car going under hammer at the Monterey Car Week 2013 next month is chassis number 10709, was first purchased by Eddie Smith Sr. from Chinetti himself and is still owned by his family.