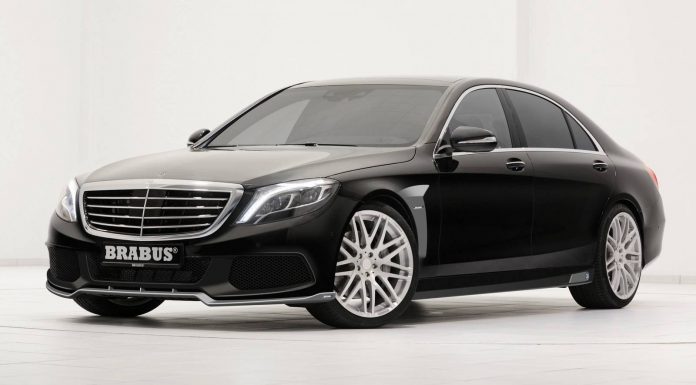 Brabus have not wasted any time in creating a package for the new Mercedes-Benz S-Class. The 2014 Mercedes-Benz S-Class has been tuned in such a way that only Brabus could manage. Hot off its official release, the Mercedes-Benz S-Class receives aerodynamic tweaks and a range of performance enhancements.
Under the bonnet of the first conversion sits a Mercedes-Benz S500 equiped with a V8 powerplant. Brabus will add their plug and play BRABUS B50 ecu kit for an initial release of an extra 65hp. Total output jumps to 455hp and 820Nm of torque. Performance to 100 km/h (62 mph) is just 4.2 seconds. A Brabus Vmax kit can also be added lifting top speeds to 250, 275 or 300 km/h (155, 168 or 186 mph).
Mercedes-Benz has also announced the new Mercedes-Benz S 63 AMG. To which, Brabus will now apply several packages. The first adds 145hp and is known as the Brabus B63 650 PowerXtra CGI package. It totals 650hp at a low 5,500 rpm and 1,000Nm of torque between 2,250 and 3,750 rpm.
The headline package though is the Brabus B63S package. This receives gold heat reflection coating for the intake and charge-air pipes, two custom Brabus turbochargers with larger compression units, a low-temperature water radiator for the intercooling system, a free-flow exhaust system with metal catalysts and 75mm thick downpipes as well as a custom ECU mapping. Power peaks at 730hp and an electronically limited 1,065Nm of torque. The limiter on these packages rises to 325km/h (202mph).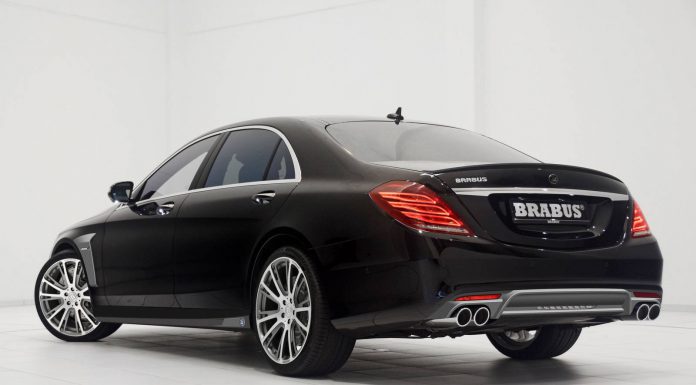 For both models, Brabus offers a sports exhaust system with controlled butterfly valve. Aerodynamic parts have yet to be detailed, we are told that they are being tested in a wind tunnel and will come with the option of PUR plastic or carbon fiber construction. Brabus offers a range of enhancements for the wheels including Monoblock alloy wheels with diameters of 19, 20 or even 21 inches.
To complete the package, Brabus offers special control modules that lower the ride height of vehicles with AIRMATIC or Active Body Control suspension by about 15 millimeters.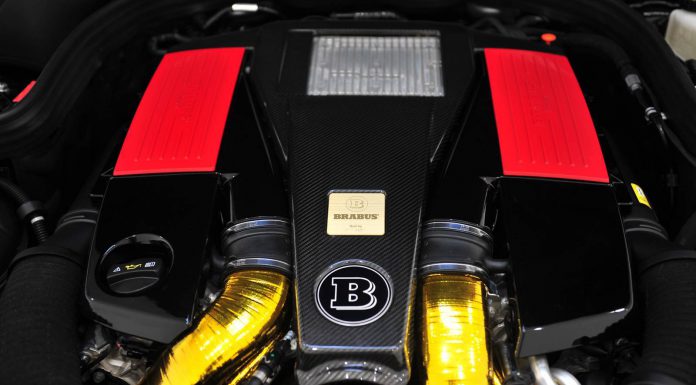 Inside, customers will be able to spec the usual Brabus refinements including a Brabus multimedia system, Mastik leather and the finest Alcantara!