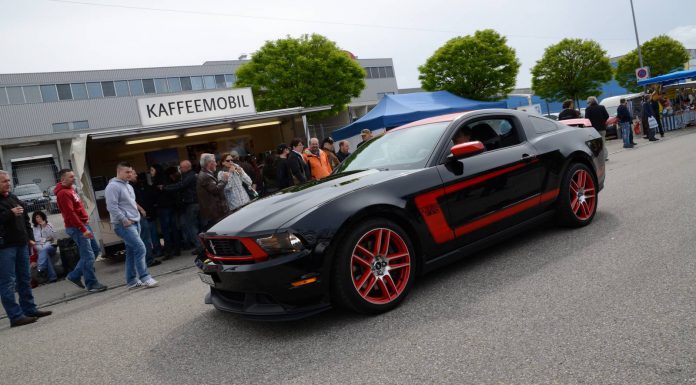 We recently showed you the 2013 Swiss Mopar Nationals that took place in Switzerland enabling dozens of Mopar fans to experience what is rightfully theirs. This is a similar event, bigger in that it encompasses all American car owners with cars made before 1979 but also models were present. Its the American Live Meeting that takes place in Oensingen, Switzerland.
The event gathers over 2500 US-made cars ranging in the 50s and 60s and has been taking place for the last 30 years. It was founded by Friday Night Cruisers which is a large US-Car-association for Swiss measures. Friday Night Cruisers on the other hand was founded by in 1979 by two Mustang-drivers namely Urs Rufer and Reto Wigger. The two started to organize meetings in 1982.
American Live Meeting events originally took place in Zuchwil, Solothurn before shifting to Oensingen in Solothurn in 2007. The event here was the last one to be held in 2012 and under dull weather, there were remarkable cars such as the real 1970 Charger from Fast and Furious 1 (the Hero-car) and many others which you should recognize from the gallery. The event is expected back in 2014.
Don't forget to visit Muscle Cars in Europe for more of these events and find the one nearest you!