Nissan has unveiled a new special edition GT-R which will be limited to just 100 units: the Nissan GT-R Midnight Opal Edition.
The vehicle derives its name from the unique Midnight Opal color scheme applied to its exterior. The colour changes its hue depending on light conditions and viewing angle.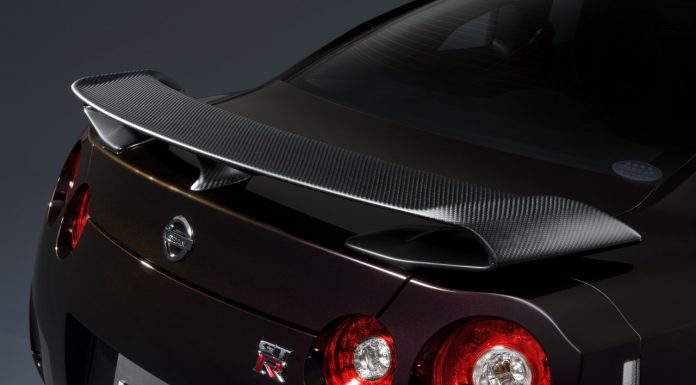 No changes have been made to the powertrain, but Nissan has changed the body of the stock GT-R by using a dry carbon fiber rear spoiler that aids downforce. Furthermore the Midnight Opal Edition is equipped with forged hyper titanium aluminum wheels which helps reduce unsprung mass. To emphasize the car's exclusivity, a golden numbered plaque is added to the engine bay.