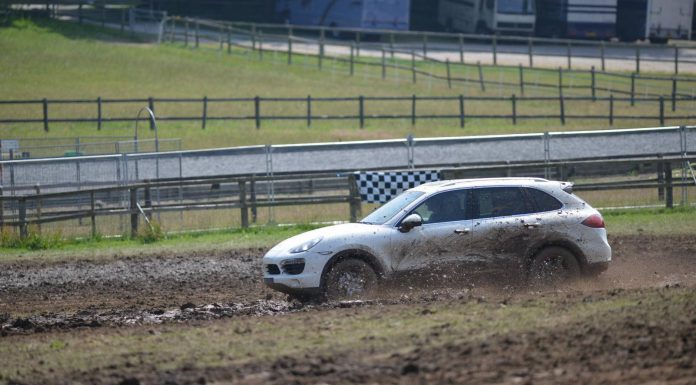 This is Goodwood Festival of Speed, where myths about speed are spelled and so far, we have proved that through several of the features which you can access through our Goodwood Festival of Speed 2013 portal.
While many of the cars especially during the hill climb took it to the track, Porsche decided to test their Cayenne S on the mud to prove its braveness on off-road. Of late Porsche has been subjecting the Cayenne to off-road trials while also engaging their customers to these tests, this was during the Porsche Performance Drive events.
At Goodwood, three Cayennes took it to the muddy section, a black one, white and also a yellow one. The Cayenne has been seen as a luxury SUV and most people tend to see it as the town cruising type of car but indeed its able to take on some of the well-known off-roaders most of which we don't feature here. For example, the Cayenne Turbo competes directly with cars such as the Mercedes-Benz ML 63 AMG and the Range Rover Sports.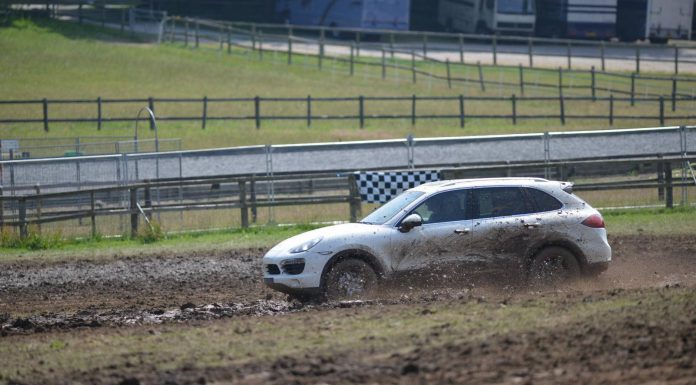 The Cayenne S comes with a 4.5 liter V8 engine that produces 340hp. Its turbo models the Turbo and Turbo S models get bigger powerhouses; 4.8 liter V8 with 493hp and 552hp respectively. The Cayenne S Transsyberia is basically a GTS model since it uses the same 4.8 liter V8 with 405hp as the Cayenne GTS.