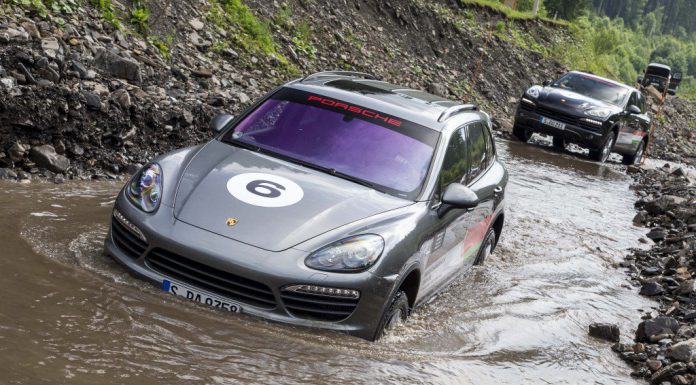 We showed you photos from the Porsche Performance Drive 2013 event in Chisinau and Bukovel. This set shows Day 3 activities which took place on June 11. The teams were still in Bukovel only that this time they went off-road!
The notion that commonly hovers around is that off-road is left to the Ford Rangers and Toyota Land Cruisers, well they have the fancy off-road scary names but who said luxury can't be experienced off-road? These are Cayenne S Diesels and from the photos you see, judgment comes easily-these Cayennes can kick some serious mud into victory!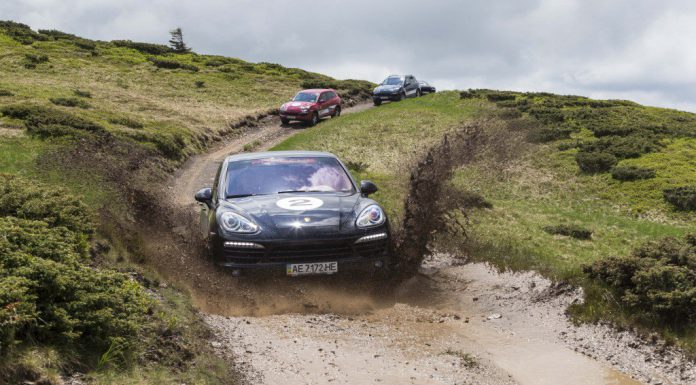 The teams drove almost everywhere around Bukovel enjoying the landscapes a couple of hundred meters above sea level. These cars have combined fuel consumption in accordance with EU 5: 11.5-7.2 l/100 km; CO2-emission: 270-189 g/km.
The Porsche Cayenne S Diesel is the most powerful diesel model yet. It comes with an Audi-sourced 4.2 liter eight-cylinder engine with bi-turbo charging which helps it produce 382hp alongside maximum torque of 850 Newton meters. It's capable of a zero to 100km/h sprint in 5.7 seconds, and its top speed is 252km/h while fuel consumption is just 8.3 liters per 100km.
Stay tuned; teams will now drive to the remaining two locations namely Katowice-a city in Silesia in southern Poland, on the Kłodnica and Rawa rivers known and Bratislava the capital of Slovakia.