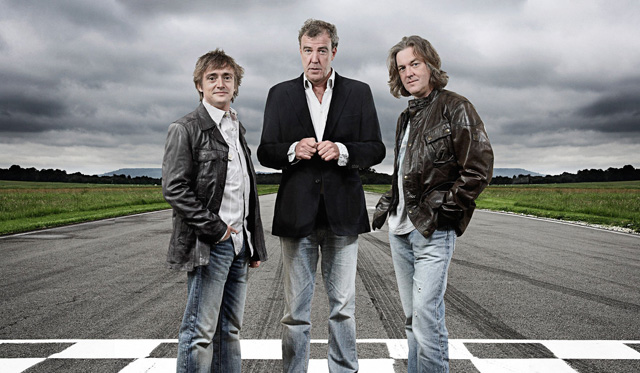 Top Gear Season 20 Episode 3 airs tonight! The Top Gear boys travel to Spain in an attempt to ease the country's struggling economy. How they think think they can do this driving the Ferrari 458, Audi R8 V10 and the McLaren 12C spyders, turning a Madrid suburb into a street circuit, drag racing on an abandoned runway and cruising the mountain roads is anyone's guess.
Meanwhile back at the Top Gear test track Benedict Cumberbatch is the Star in a Reasonably Priced Car in episode 3.
You can see Jeremy Clarkson, Richard Hammond and James May return with Top Gear Season 20 Episode 3 tonight 8pm at BBC2!