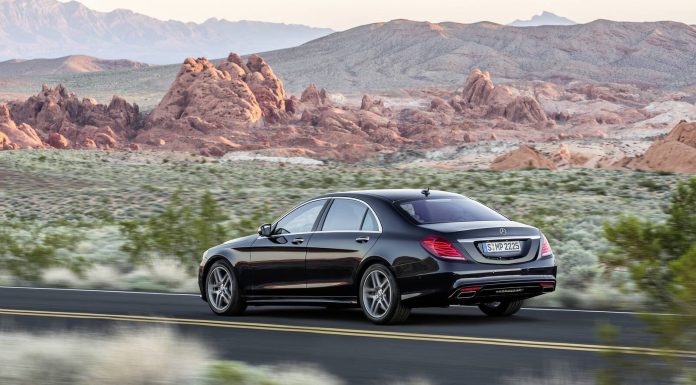 The UK pricing list for the 2014 Mercedes-Benz S Class has officially been revealed with the base model costing £62,650 OTR. Mercedes have considered the new luxury sedan as a vision accomplished and is set to give it a lead in the luxury car market which is currently being contest for by similar and powerful competitors.
The entry model is the S 350 BlueTEC whose pricing we started with above, it will be followed by the S 350 BlueTEC L SE Line at £65,650 OTR, then the S 400 Hybrid L SE Line at £69,650 OTR and finally the top range S 500 L AMG Line at £88,130 OTR. Considering the level of luxury that has been portrayed in this new model, the prices are quite fair not to mention the powertrains are also remarkable.
These powertrains include a 3.0-litre V6 diesel with 254bhp in the 2014 Mercedes-Benz S350 BlueTEC and a 2.1-litre four-cylinder diesel engine with 204bhp in combination with a 20kW electric motor for a total output of 228bhp in the 2014 Mercedes-Benz S300 BlueTEC Hybrid. Mercedes-Benz will also offer a twin-turbocharged 4.7-litre V8 petrol engine that produces 449bhp. \
Just a few weeks ago, we reported that new technology has been employed at the Sindelfingen Plant where Mercedes has invested $1.33 million in readying the production line. The aluminum roof will go into large-scale production for the first time. A new 'Pick-by-Projector' system will help reduce energy consumption by 20%; it helps the plant operators pick up parts required by pointing to their storage location.