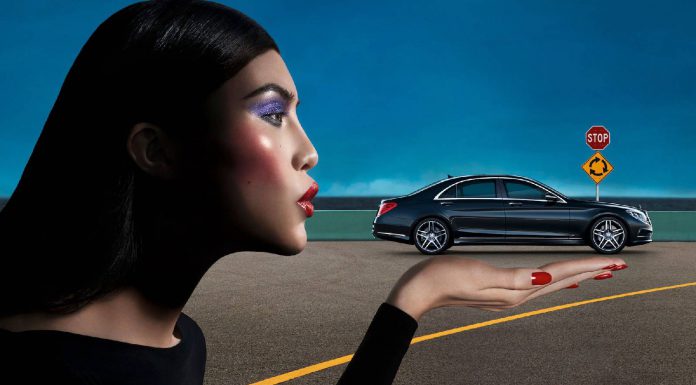 The 2014 Mercedes-Benz S-Class has started production at the Sindelfingen Plant a German town near Stuttgart. The latest generation S-Class is the first developed with the Asian market firmly in focus. Therefore, the long wheel base Mercedes-Benz S-Class forms the basis of the range, with the short wheel base version developed from this.
2013 is the year of the S-Class, 40 years after the first S-Class made its debut, the latest version has broken cover. The sixth generation S-Class maintains the forward thinking momentum of the previous generations.
Dr Dieter Zetsche, Chairman of the Board of Management of Daimler AG and Head of Mercedes-Benz Cars says;
2013 is the year of the S-Class. We are driving forward our model offensive in the luxury segment. The new S-Class is opening up additional opportunities for us in the market.
New technology has been employed at the Sindelfingen Plant where Mercedes has invested $1.33 million in readying the production line. The aluminum roof will go into large-scale production for the first time. A new 'Pick-by-Projector' system will help reduce energy consumption by 20%, it helps the plant operators pick up parts required by pointing to their storage location.
The new S-Class will be powered by a series of engines among them being a 3.0-litre V6 diesel with 254bhp in the 2014 Mercedes-Benz S350 BlueTEC and a 2.1-litre four-cylinder diesel engine with 204bhp in combination with a 20kW electric motor for a total output of 228bhp in the 2014 Mercedes-Benz S300 BlueTEC Hybrid. Mercedes-Benz will also offer a twin-turbocharged 4.7-litre V8 petrol engine that produces 449bhp. We also suspect that an S63 AMG and S65 AMG will follow, alongside a Maybach replacement at some point.