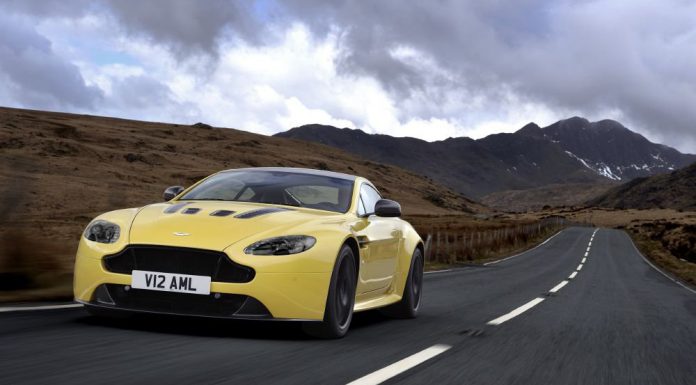 Not long after Chevrolet finally released the final performance figures for the 2014 Chevrolet Corvette Stingray, Aston Martin has released the final figures for the brand new 2014 Aston Martin V12 Vantage S which confirm it as the fastest ever Aston Martin besides the insane Aston Martin One-77.
Aston Martin claims that the 2014 Aston Martin V12 Vantage S can rocket from 0-60mph in just 3.7 seconds, or 62mph in 3.9 seconds, placing it just behind the Aston Martin One-77 in terms of acceleration. Its top speed of 205mph is also shy of the One-77's, but also gives the V12 Vantage S the highest top speed of any other Aston Martin.
Powering the 2014 Aston Martin Vantage S is an uprated version of the normally-aspirated 5.9-liter V12 AM28 engine which is actually the fifth generation of Aston Martin's 5.9-liter V12 engine. In 2014 Aston Martin Vantage S guise, this powerplant delivers a total of 565hp therefore matching the power produced by the 2014 Aston Martin Vanquish from the same engine. This horsepower figure then represents a 55hp gain over the regular Aston Martin V12 Vantage.
In addition to the increased horsepower, the 2014 Aston Martin V12 Vantage now produces 457lb-ft of torque, which is a 37lb-ft gain over the regular V12 Vantage. This powerful engine is then mated to a seven-speed automated manual transmission taken from the V8 Vantage and outfitted with a longer drive ratio for higher top speeds. The transmission is operated via steering wheel mounted paddle shifters.