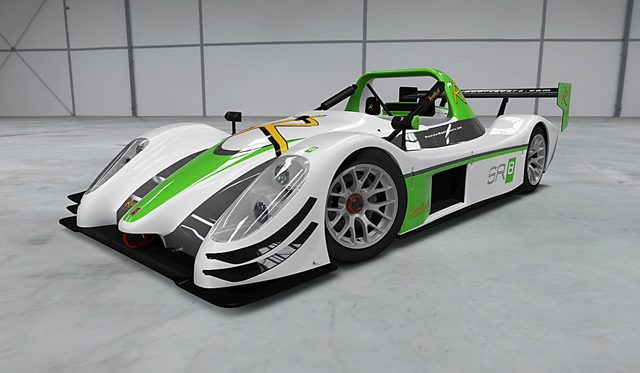 Just prior to the Cholmondeley Pageant of Power 2013 kicking off this year, Caterham announced that it would be attempting to retain its record-setting title gained at last year's event.
At the narrow circuit last year, the Caterham SP/300.R managed to sprint through the course in just 61.89 seconds thanks to its 2.0-liter supercharged Ford-sourced engine. This small yet potent powerplant manages to produce 300hp and is sent through the rear wheels via a six-speed sequential transmission. As a result of this, the Caterham SP/300.R can sprint to 62mph in just 2.6 seconds and a top speed of 180mph.
However, at the Cholmondeley Pageant of Power 2013 recently, that record was destroyed by a Radical SR8 RX piloted by professional racing driver Robbie Kerr who completed the circuit in just 55.29 seconds therefore beating Caterham's record by an impressive 6.6 seconds. What's more, the Radical SR8 RX then went onto hit the fastest speed on the narrow circuit hitting a top speed of 129mph.
http://www.youtube.com/watch?v=IfdVgEviVXI
Despite Radical easily breaking last year's record, Caterham did manage to get its SP/300.R track-day car around the track in just 56.53 seconds, significantly faster than the time it set last year.
Powering the Radical SR8 RX is a 2.7-liter V8 engine producing an impressive 430hp. Consequently, the car can hit 60mph in just 2.7 seconds and a top speed of 175mph!