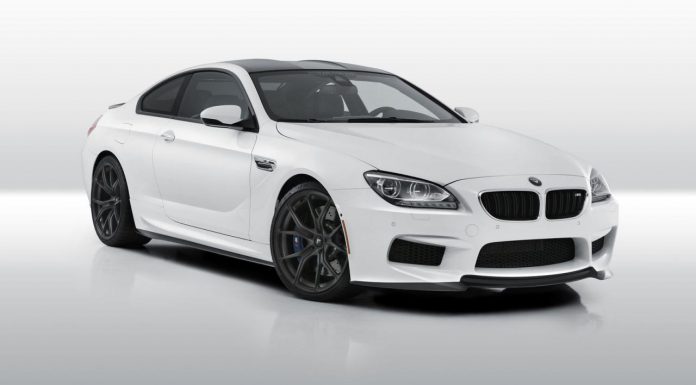 After previewing its tuning package for the BMW M6 earlier this year, Vorsteiner has just taken the wraps off its new program specifically created for all BMW M6 models, meaning the Coupe, Convertible and GranCoupe are all covered by this styling package.
Some of the most notable changes present on Vorsteiner's styling package compared to the stock BMW M6 is the addition of a new carbon fiber front splitter which complements the aggressive front end of the BMW M6 nicely while also increasing downforce at the front wheels. Next up, the BMW M6 by Vorsteiner package incorporates a set of 21-inch forged monoblock VSE-003 alloy wheels finished in a cool shade of matte black. Completing the styling changes on the side of the car are new side skirts.
At the rear end, the Vorsteiner tuning package for the BMW M6 includes a new rear bumper supporting a new carbon fiber rear diffuser. This aggressive rear diffuser is complemented nicely by the chrome exhaust tips and has been specifically created to channel air out from under the car to improve downforce while also reducing turbulence.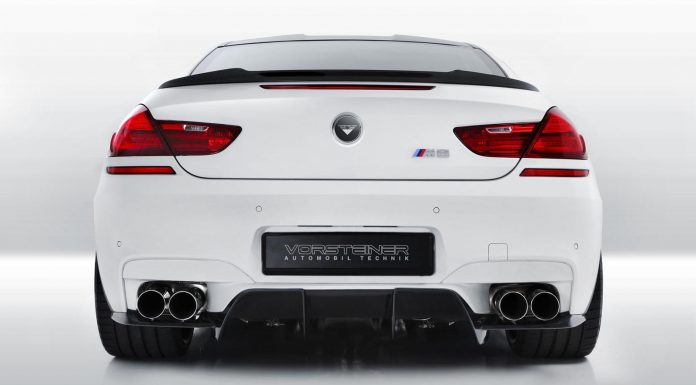 Vorsteiner hasn't touched the mechanicals of the BMW M6 Coupe, Convertible and GranCoupe, meaning it maintains the same 4.4-liter twin-turbo V8 engine as the standard car.