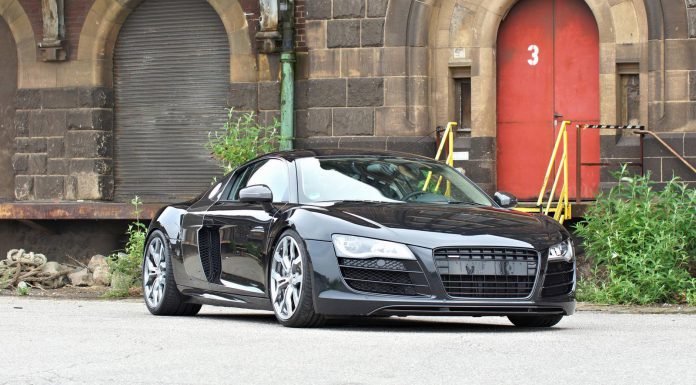 When the Audi R8 V10 was revealed in 2008, it was just but another Lamborghini wearing it's sisters clothing, nevertheless, both cars-the Gallardo and the Audi R8 V10 have showed quite a huge diversity when it comes to tuning. The V10 engine is not the most common when it comes to tuning despite offering more room than the V8, but several companies have managed to create better programs out of it.
One such company is OK-Chiptuning based in Neukirchen-Vluyn, Germany. They have revealed a new tuning package based on the Audi R8 V10 R-Tronic that gives the coupe more power, speed and ferocity. The new project has been named 'Phantom Black Panther' due to its black finishing colors.
On the body, they have added a carbon-front lip and rear diffuser and taillights from the R8 GT. The radiator grill has been finished in the black color too. The suspension features a KW Automotive parts including springs that are able to adapt within seconds through a magnetic field of the current driving situation.
The new power figures now read 620 hp and 570 N-m of torque up from 520 hp and 530 N-m of torque. To show just how the enhancements have improved its performance, the car now sprints from 100 km/h to 200 km/h in just 6.9 seconds. They also have a new optimization software for the engine made by Kai Uwe Ottlinghaus.