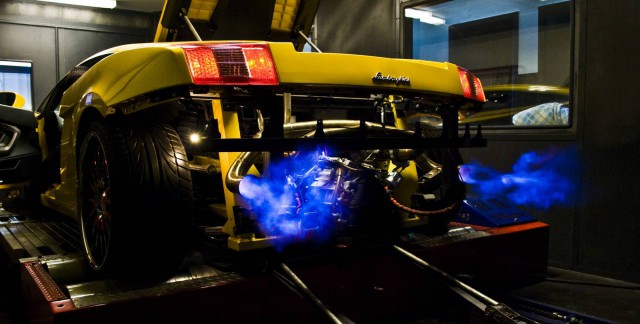 Who doesn't love looking at a Lamborghini Gallardo spitting flames! As a result, our latest Photo Of The Day includes just that with the following image being taken by Michael Eastway on Flickr.
GTspirit has brought you numerous videos of Lamborghini Gallardo's spitting flames over the years and while the following photograph obviously doesn't provide the exhaust note which a video would, the still shot showcasing the extremely hot blue flames bursting out of the exhaust pipes is an incredible sight.
To show your support for Michael Eastway, check out his Flickr page!