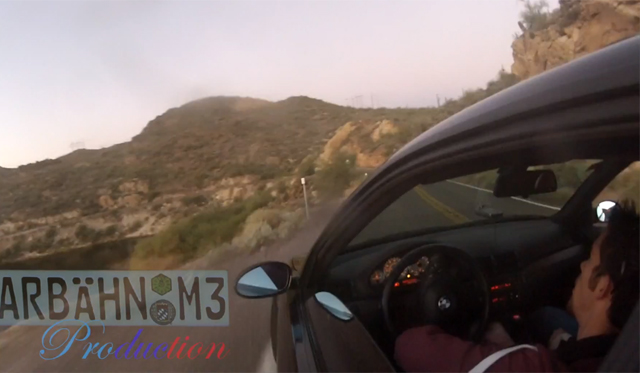 What's the scariest thing you can think about happening while in a car? Perhaps being confronted by an angry fellow road-user, having a near miss with another car or actually having a crash. But what about crashing a BMW M3 off a cliff?
Well, that's exactly what the fellow BMW M3 owner encountered when his black Beemer flew off the edge of a mountain road and rolled down a cliff and all of it was captured from a car-mounted portable camera!
It's not yet known exactly what caused the crash, but from the following video it seems as though the driver entered the corner too fast, did not take the correct line around the right-handed and seemingly continued to accelerate through the corner thus creating significant understeer which literally sent the car over the edge.
Fortunately, the driver walked away from the incident uninjured which is a testament to the safety of the BMW E46 M3.