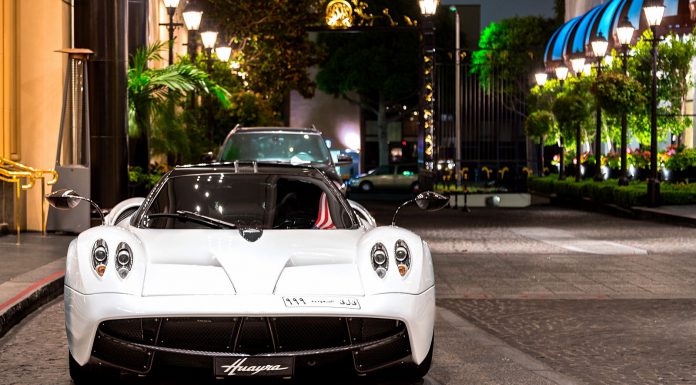 When the Pagani Huayra made its debut back in 2011 at the Geneva Motor Show, reports were that the US might not get to see this Italian hypercar on their soil due to certain regulation the Huayra might not meet. But in 2012 Pagani announced that they spent close to $5.1 million in installing and testing advanced airbags inside 15 Huayras destined for the US.
Recently a Saudi Arabia-owned Pagani Huayra has been spotted in Beverly Hills, causing quite a stir in the local supercar scene. Our photographer Gordon Cheng, better known as Effspot Photography, was on scene and shot a small gallery of the beautiful white Huayra in Los Angeles.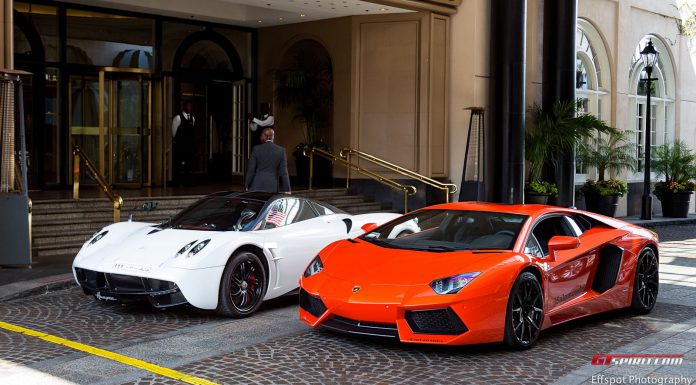 The photos were sent in by Andrew Olson who spotted it on the streets. The Pagani Huayra is a $1.3 million hypercar that boasts a carbon-titanium body and is powered by a specially developed AMG V12 engine with twin-turbos. it produces 720bhp and 1000Nm of torque. Its comes with a single clutch, seven speed sequential gearbox. All this results in a sprint from zero to 100km/h in just 3.3 seconds and has a top speed of 372km/h.