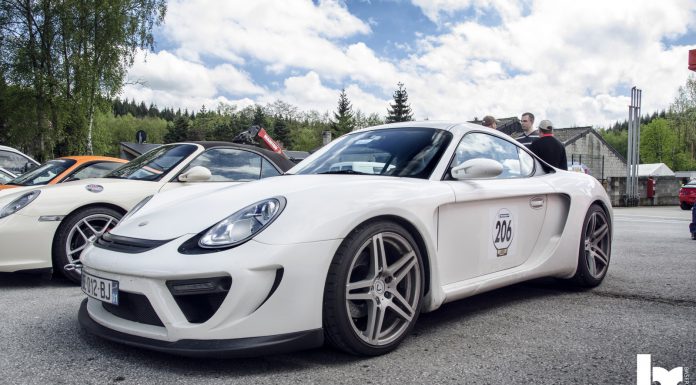 Our photo of the day today comes from Bas Fransen Car Photography who spotted this Delavilla R1 at the Spa-Francorchamps Circuit. This was at the Porsche Days 2013. The Delavlla R1 is a tuner car based on the Porsche Cayman and built by French tuner Delavilla.
The Cayman's bodywork has been completely overhauled. The R1 has an additional width of 12cm at the front and 18cm at the rear. The more aggressive and sporty silhouette is combined with a new front bumper with LED lights and special fog lights. The car premiered at the Top Marques Monaco 2012.
The rear is equipped with four vertical exhaust pipes, above a wide air outlet. The side panels are reminiscent of the Carrera GT and equipped with the large air inlets required to cool the internal mechanics. The total list includes 34 additional options. These include lambo doors, fingerprint recognition and a transparent engine cover.
The R1 offers the option of three power levels, above and beyond those offered by the manufacturer: the first configuration offers 340hp, the second 385hp and the last up to 420hp (only for track racing).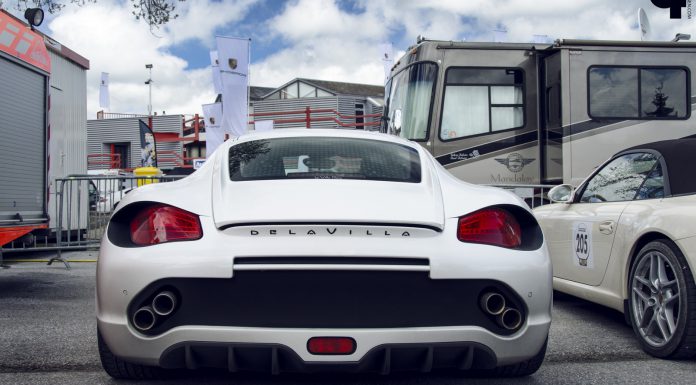 During the Top Marques Monaco 2013, the tuner showed the Delavilla 991 Speedster and the Dellavilla Cayenne Crossroads.