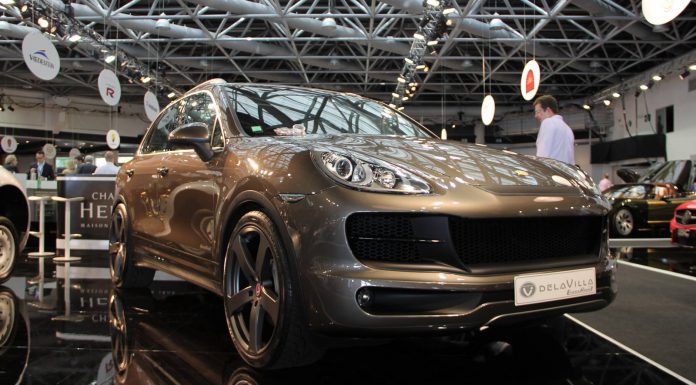 Delavilla are here at Top Marques Monaco 2013 with several very interesting concepts. The Delavilla Cayenne Crossroad is essentially a Porsche Cayenne with a body kit. It extends Delavilla's normal range past the ports cars it has earned a reputation for, and into the territory of the mainstream!
The Delavilla Cayenne Crossroad features a unique bodykit with a new front bumper, side skirts, rear bumper and rear spoiler layout. As you'll see from the pictures, the interior also gets a few refinements!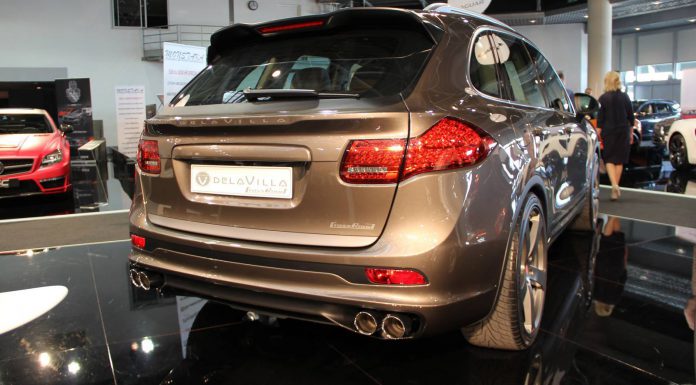 Let us know what you think!