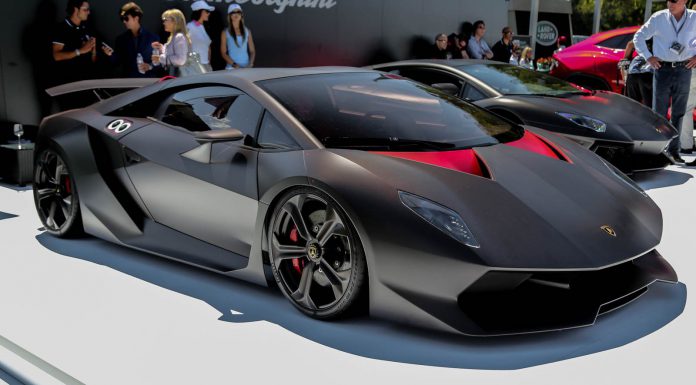 This is a video inside a Lamborghini sesto Elemento. It reveals a short bit of the start-ups and revs but more importantly the revs. The videographer also explains a few details about the cluster of this concept car which looks like an alien ship. As we all know, the Sesto Elemento has been with us for quite some time now, since 2010 when it was revealed at the Paris Motor Show.
But Lamborghini is known to take time with their production cars while one-offs like the Lamborghini Veneno and the Aventador Aventador J take quite a short time to be produced. Sometime back we showed you images of a production spec Lamborghini Sesto Elemento. Recently, we also showed you the Sesto Elemento on the track in Las Vegas.
The car gained even more popularity at the Monterey 2012 event. And just a recap, the Sesto Elemento featured the V10 engine from the Gallardo Superleggera, tuned to an output of 570bhp. It features a sprint-time to 100km/h (62mph) of just 2.5 seconds thanks to a low weight of 999 kilograms (2,202lb). The Sesto Elemento uses an extremely lightweight carbon fibre construction which allows for a power-to-weight ratio of 1.75 kilograms per hp.