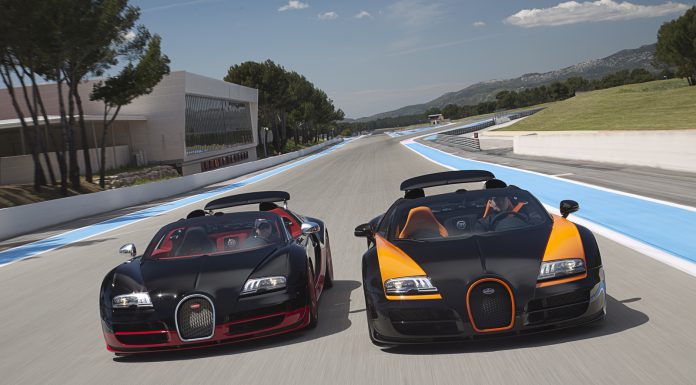 Bugatti's annual driving experience at the high-tech Circuit Paul Ricard in Marseille, France recently took place with the company bringing some of its most impressive Bugatti Veyron's to the awesome event.
A handful of Bugatti Veyron Grand Sport Vitesse's and Grand Sport's were in attendance, including the world-record setting Bugatti Veyron Grand Sport VItesse World Record Edition which recently hit a top speed of 258mph with Anthony Liu behind the wheel.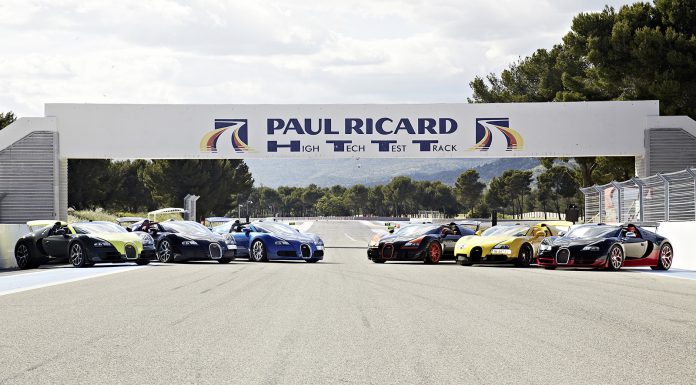 Additionally, the man who drove the Bugatti Veyron Super Sport to its record setting 267mph top speed, Pierre-Henri Raphanel was in attendance. Those fortunate enough to be invited to the event were given the opportunity to test out one of Bugatti's Veyron Grand Sport Vitesse's or Grand Sport's on the track!