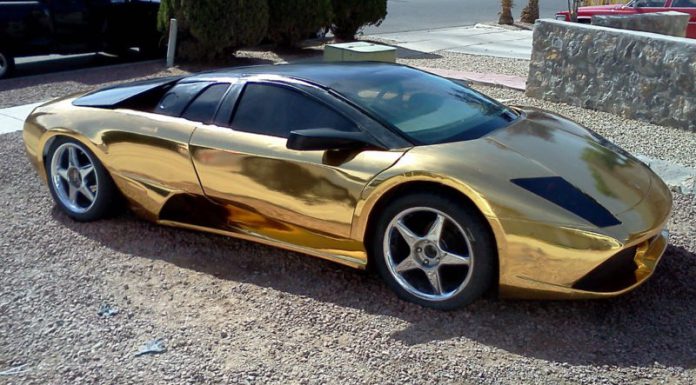 Talk about overpaying. This Plymouth Neon-based Lamborghini Murcielago LP640 replica was recently listed for sale by auction on eBay. It sold early this morning for the staggering high price of $11,750.00.
For a minute, we'll entertain the idea that the external panels actually look okay. The front resembles the LP640 bumper, the rear quarter has the signature Murcielago air vents and the doors do in fact rise out of the bodywork in true Lamborghini style. From here though, the entire project goes rapidly down hill.
This particular Lamborghini Murcielago LP640 is based on a Plymouth Neon. Rather than try to replicate the interior of the Italian supercar, the builder has decided to retain the old Plymouth interior, complete with rear seats. Instead of a rear-mounted engine then, we have two completely unuseable seats.
The owner states that his creation is front wheel drive and that this makes the car half as acurate. It uses a four-cylinder engine coupled to a fully automatic gearbox. As you would expect, the list of things to do is longer than the list of things that have already been done!
The two worst parts of the project are the rear facia which looks as though it has been lifted directly from a Hot Wheels model. The gold wrap also looks horribly applied. The owner's close up photos reveal a crinkled surface. As you can probably tell, we've tried to find some positive things to say about this car, but in the end we can't help but think that perhaps the only place this monstrosity should be headed is the