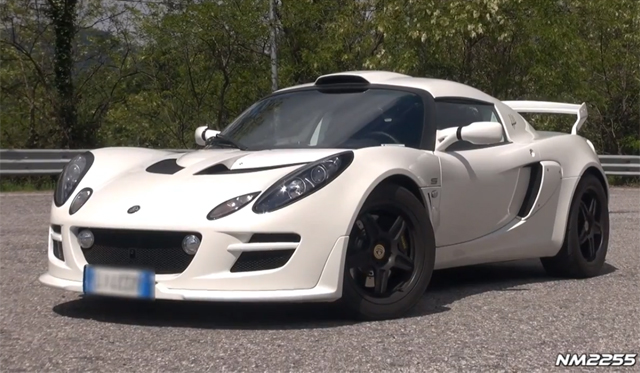 NM2255 on YouTube recently purchased an extremely rare Lotus Exige S 260RGB and in his typical style, has put together the following exciting video of the high-performance British sports car.
While the Lotus Exige in standard form could be considered as an underpowered sports car in modern times, NM2255's Lotus Exige S 260RGB isn't just your regular Exige and is fitted with an uprated 1.8-liter supercharged inline-four engine that manages to pump out an awesome 260kg.
Combine that with the low weight of just 887kg, and the Lotus Exige S 260RGB can sprint to 100km/h in just 4 seconds.
Making this particular one all the more unique is that it's been fitted with an extremely loud Larini exhaust system which is showcased beautifully in the following video from the back of the car as well as in the engine bay itself!