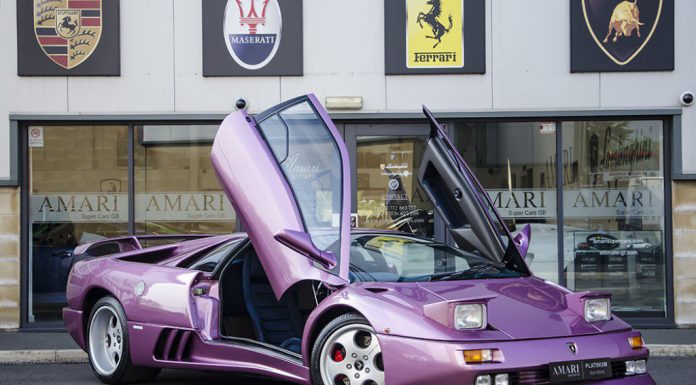 There is no doubt that 2013 is completely the year of Lamborghini as they celebrate their 50th anniversary. The automotive news is not sparing them at all and neither are the car dealers. The latest we have is a Lamborghini Diablo SE30 being sold by Amari Supercars-luxury and supercar dealers based in Lancashire, United Kingdom.
The car was sold to them in 1999 by singer Jay Kay, lead singer for Jamiroquai after he crashed his other Diablo. They have sold it twice and now it's back for a third sale. Just a small history of the Diablo SE30, only 150 of these cars were made to celebrate Lamborghini's 30th anniversary in 1994. They were distinguished by the purple color that you see, albeit it could be changed upon customer's request.
The differences from a normal Diablo were plenty such as the position of the Logo which used to be on the "hood" but now on the nose lid, the cooling ducts leading to the braking system and the larger rear spoiler among other details. Of these 150 units, 15 of them received the 'Jota' Kit which transformed them into a race species but still legal on the street.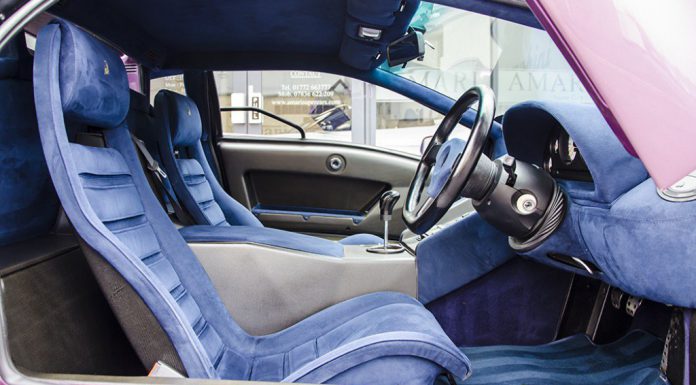 This one by Amari Supercars features a color combo of Viola Metallic with Blue Suede interior. This is number 142 of the 150 build, model year 1996 and has 27,190 km. It has had 4 previous owners before; Amari Supercars are selling it at £150,000. The car is powered by a more powerful version of the 5.7 liter V12 developing 525bhp with a top speed of 207mph thanks to the free flowing exhaust, modified cylinder head and magnesium castings.
For more information, contact Adam Kennedy through [email protected]