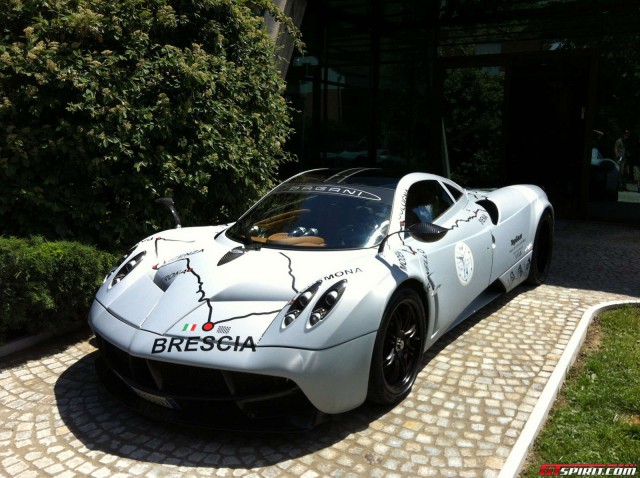 Every year Pagani invites its customers to a unique owners gathering dubbed Vanishing Point. This weekend the 9th annual Vanishing Point is being held and our friends over at Cars and Coffee Torino attended the start of Vanishing Point 2013 at the Pagani factory in San Cesario sul Panaro. During the weekend the Vanishing Point 2013 tour will take the Pagani owners through the Italian countryside to some unique and secret locations.
The Pagani Vanishing Point gathering features an impressive range of Pagani's from the companies 14 year history. The Pagani Zonda debuted in 1999, and production is still ongoing with special editions available at customers request. It features a Mercedes-Benz 7.3 litre V12 engine with up to 760hp. The Pagani Huayra is its replacement, unveiled at the Geneva Auto Salon 2011. It features a 6.0-litre Mercedes-Benz V12 engine with 690hp.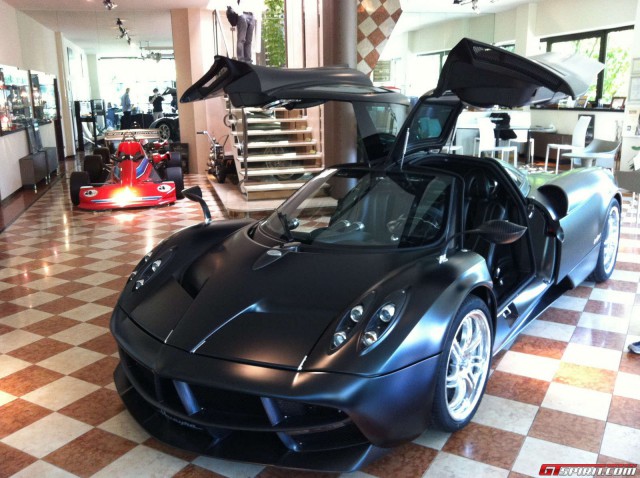 Among the cars present at the start of Vanishing Point 2013 is a beautiful matte black Pagani Huayra and the first (#1 of 5) customer Pagani Zonda R Evolution, which for obvious reasons (not street legal) won't take part in the tour. Pagani owners travelled to Italy from all over the world for this years edition of Vanishing Point and we will hopefully be able to bring you more photos of Vanishing Point 2013 soon!
Vanishing Point 2012 Gallery