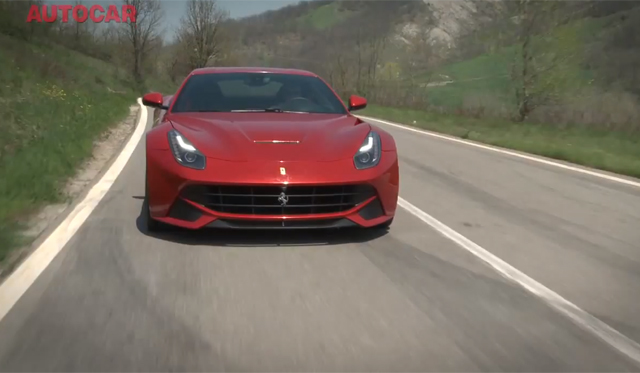 Although the Ferrari F12 Berlinetta has been on the market for many months now, Autocar's Steve Sutcliffe recently decided to try out the Italian supercar again on some stunning twisty Italian mountain roads.
As you could imagine, Sutcliffe thoroughly enjoys his time in the Ferrari F12 Berlinetta, with this particular example featuring a bright red exterior and a red and black interior.
Ultimately however, it'd be hard not to enjoy driving a Ferrari with a 6.3-liter naturally aspirated V12 engine spitting out 730hp at 8,500rpm and 509 lb-ft of torque at just 6,000rpm!