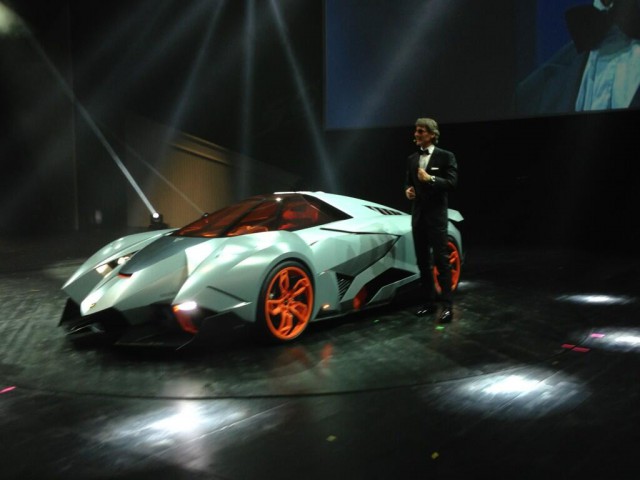 If the Lamborghini Veneno is considered as the Italian manufacturers moment of madness, the Lamborghini Ecosta Concept that has just been unveiled at the end of the Grande Giro Lamborghini 50th Anniversary event can only be the bi-product of a late night in the office with a few too many hallucinogenics!
According to rumours on twitter, the Lamborghini Ecosta is the brainchild of Walter de Silva, Volkswagen's Head of Design. It certainly fooled us, we thought we were looking at the latest Tremontana at first glance! It appears to take the fighter jet idea to the extreme. The driver gets the same style cockpit alongside some crazy Veneno-inspired styling.
It isn't clear if the car will be offered to customers yet. Nor do we have details on specifications. We'll let you know when we find out more!
[Via HarryMetcalfe]