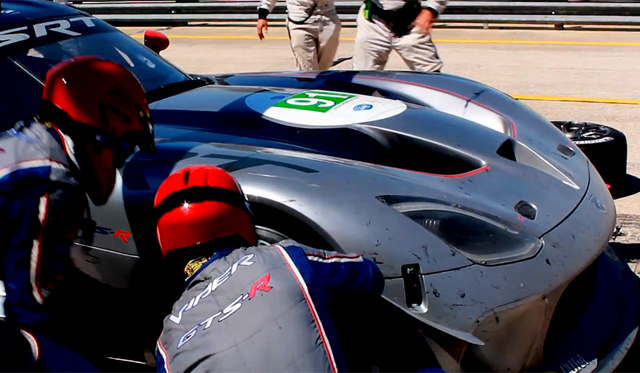 The team over at SRT have just released the following teaser video of their upcoming 'Beyond The Checkered Flag' documentary chronicling the behind-the-scenes work of the SRT Viper GTS-R race team.
In upcoming episodes, viewers and avid SRT and/or motorsport fans will get a stunning insight into the team prepares for upcoming events, and how in particular the driver and the SRT Viper GTS-R race car itself are prepped for each race.
The first episode is set to highlight the team's preparation for the 2013 ALMS season and should by live in the coming days!