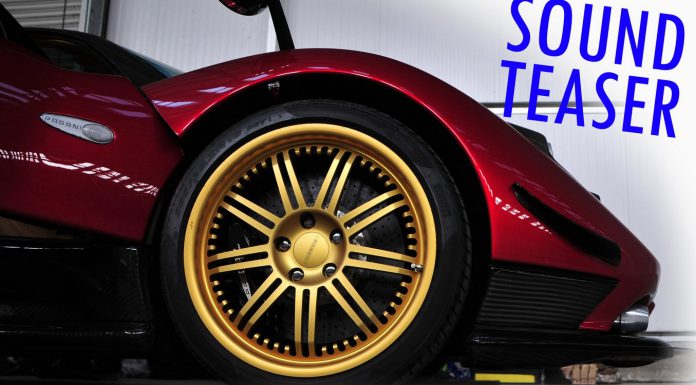 The crew over at Supercar Driver who recently showed us the Best vs the Rest event have now teased a sound of a Pagani Zonda F with Cinque upgrades on it. This is in line with their anticipated celebrations of a 7000 YouTube subscribers milestone. The filmed the Zonda F on an empty runway earlier in the year for SCD-TV.
Just a recap, the Pagani Zonda has till now emerged as the most re-engineered version of the Zonda with only 25 units made, add another 25 units for its roadster variants bring the total of the Zonda Fs to 50 units. The car features the familiar 7.3 liter V12 AMG powerhouse developing 594hp and 560 lb-ft of torque at 4000rpm. The upgrades of the Cinque could mean anything from the Carbo-tanium (Carbon fiber + titanium) to the longer front splitter, bumper canards and a roof-mounted air intake scoop.
The official video will feature revs, accelerations, launches, flybys and the great sound!