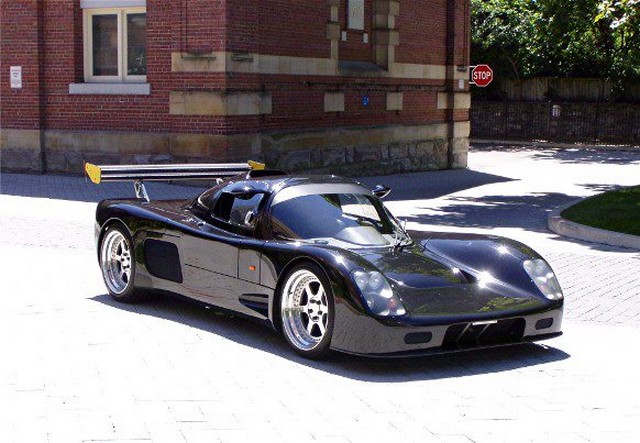 We brought you a feature related to Mile's End Motors, covering the Supercars in British Columbia, the luxury car dealer has had so many sports cars in its premises and one of them is this 2003 Ultima GTR. The Ultima GTR may not be one of those cars that top the automotive news everyday but the car which is capable of a naught to 97km/h in 2.6 seconds is capable of giving its top rival sports cars a hard time keeping up!
Built by Ultima Sports Ltd of Hinckley, England; the car uses different powerhouses, builders are free to utilize any engine but the manufacturers have specified a small block V8 Chevrolet engine. As a result, the Ultima GTR has been powered by either a 640bhp V8 or 720bhp V8 all small blocks from Chevrolet and thus the names GTR640 and GTR720.
The Ultima GTR is most famous for its power-to-weight ratio thanks to its kerb weight of only 990kg. With the GTR720 setup, it has a power-to-weight ratio of 727hp per tonne, higher than a Bugatti Veyron and supercars of its league. Several owners of this cars have been known to have 1000hp setups meaning 1000hp per tonne in power-to-weight ratio.
This particular one is street legal and powered by an LS1 motor with a 5 speed Porsche g-50 trans. Also in it are AP racing brakes, at the time of its sale, the price was $89,900.