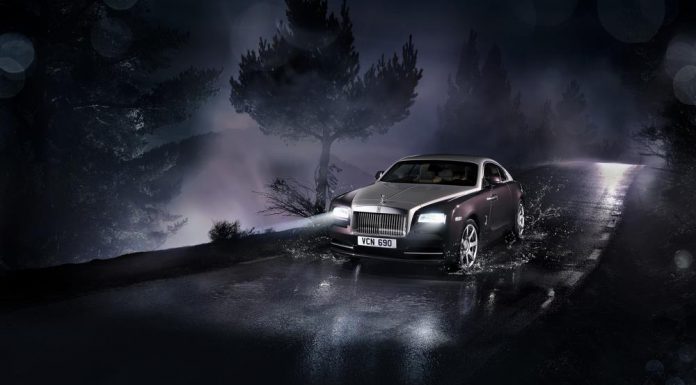 When the Rolls-Royce Wraith was officially revealed, they showed us a series of well edited photos in a forest area which we were quick to show you, the same photos you see below. It has now occurred that indeed these were photos from a film shot alongside its release, and Rolls-Royce Motor Cars have now revealed the making of the film which involved a great deal of photography work.
This should let you picture how big it was; 100 Nikon DSLR cameras with 35mm prime lenses making the largest DSLR array shot in Europe. They used 1.5km length of cables and 35 computers. This was as a result of 10hours of set up giving 100 camera timeslice creating 4 seconds of screen time. The film was shot in two top-secret locations in Europe.
The Rolls-Royce Wraith develops 624bhp and 800Nm of torque from a 6.6 litre twin-turbo V12 with direct petrol injection. This makes it the most powerful Rolls-Royce ever! This means the Wraith will hit 62mph in just 4.6 seconds and go on to an electronically governed top speed of 155mph. The power is routed through an eight speed, automatic ZF transmission to the rear wheels.