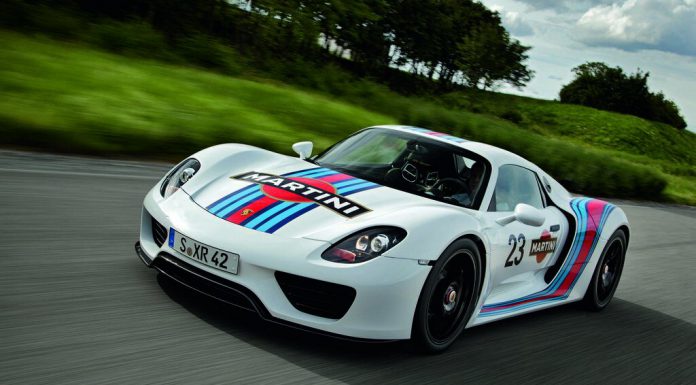 With the Porsche 918 Spyder set to finally be revealed in production form at the Frankfurt Motor Show 2013 in September, Porsche's head of research and development Wolfgang Hatz has revealed that many units still remain available for purchase.
It's believed that Porsche's McLaren P1 and LaFerrari rival will be limited to just 918 units which is less than the amount of Porsche Carrera GT's produced but significantly more than the 375 McLaren P1's and 499 LaFerrari's pinned for production.
Nevertheless, Hatz remains confident that once customers have the opportunity to drive the Porsche 918 Spyder that customers will be lining up to purchase Porsche's latest halo-supercar.
While speaking at the Shanghai Motor Show Hatz said, "We have a lot of customers interested in it, but the car is expensive, and that high price point means that many of them want to drive it before they spend their money.
"When the first cars are ready, and the customers can drive them, I am confident we will sell them all. Already we have sold more 918s than we had at the same point in the launch process with the Carrera GT, so we are confident."
The latest reports suggest that the Porsche 918 Spyder will pump out an impressive 875hp from its V8 hybrid powertrain which also features two electric motors. As a result the car should hit 62mph in around 3 seconds and a top speed in excess of 200mph.
[Via Autocar]