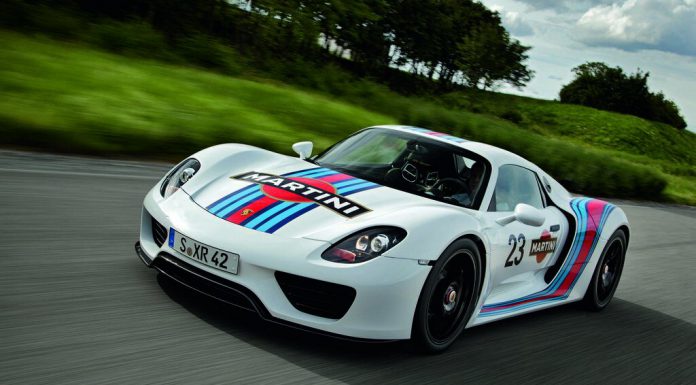 According to an inside source who has purchased a Porsche 918 Spyder, McLaren P1 and LaFerrari, the Porsche 918 Spyder is set to pump out at least 80hp more than previously expected.
This news comes after the release of the LaFerrari and McLaren P1 at the Geneva Motor Show 2013 in which the hype regarding the Porsche 918 Spyder was simply swept away when compared to the 900hp+ McLaren P1 and LaFerrari.
After all, these three hypercars were set to completely redefine the supercar industry, but the standard 795hp output of the Porsche 918 Spyder simply left it behind the other two.
However, according to these reports the Porsche 918 Spyder could now receive an uprated engine pushing out an impressive 875hp. As a result, the car should be able to complete the Nurburgring in under 7 minutes just like the LaFerrari and McLaren P1.
Furthermore, the Porsche 918 Spyder will be a targa unlike the P1 and LaFerrari, will feature four wheel steering and is expected to be able to drive for 150kms in electric only mode.
The car is expected to be released at the Frankfurt Auto Show 2013 in September.
Hat tip to Patrick for the corrections!
[Via Teamspeed]