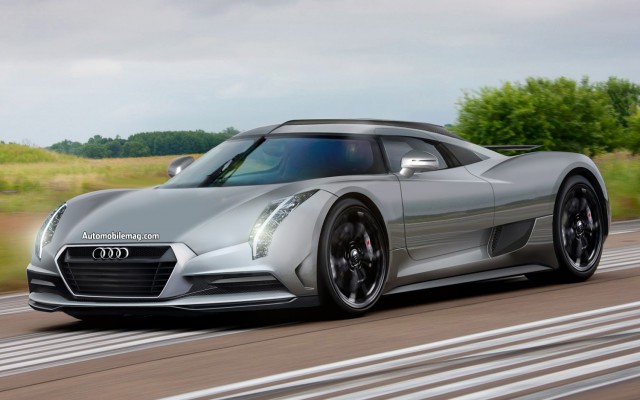 Talk about a possible Audi hypercar has peaked in recent months and news continues to flow with the latest reports suggesting that car is progressing to the design stage and that it could share technology with the upcoming 2014 Porsche 918 Spyder.
The main thing holding Audi back from announcing series production of the possible Audi R10 hypercar relate to arguments about how many cars can be viably built and just what ground-breaking technology should be featured.
The Audi R10 hypercar has long been rumoured to be inspired heavily by the diesel Audi R18 racer, but new reports suggest that a traditional petrol powered engine may be favoured because diesel lacks to universal appeal of petrol in possible major markets such as China and North America.
Audi technical chief Wolfgang Durheimer said, "The questions revolve around our engineering capacity for such a car, the budget to put into it and the price versus the volume," said Dürheimer. "We could use our race facility to build a handful of bespoke cars, or we could build several hundred using more mainstream facilities."
Furthermore, Durheimer and Porsche Research & Development boss Wolfgang Hatz have suggested that the in-wheel motors and flywheel technology featured on the 2014 Porsche 918 Spyder could be shared with Audi.
Durheimer concluded by saying, "Whatever we do, it must be something very special and something that bears testament to our victories at Le Mans."
[Via Autocar]