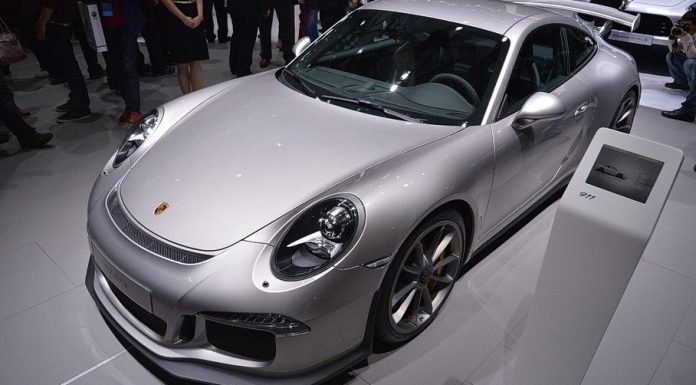 Porsche have the Porsche 991 GT3 on display at the Shanghai Auto Show 2013. This time, the car in question is coloured grey and looks pretty nice with carbon fibre accents. However, the photos reveal a worrying feature. A discrete cup holder positioned on the passenger side begs the question, has the hallowed GT3 turned soft?
The Porsche 991 GT3 gets a 3.8-litre flat engine developing 475hp at 8,250 rpm. It is an adaption of the engine used in the current generation Porsche Carrera S but with only a few common parts. The engine weighs around 25 kg less than the previous unit with a power output of 125 hp/litre of displacement.
The crankshaft and valve train, were specially adapted or developed for the GT3. The GT3 uses titanium connecting rods attached to forged pistons. Purists will have to adapt as, for the moment, the Porsche 991 GT3 only gets a Porsche Doppelkupplung (PDK) double-clutch gearbox. It is adapted and strengthened specially for the GT3.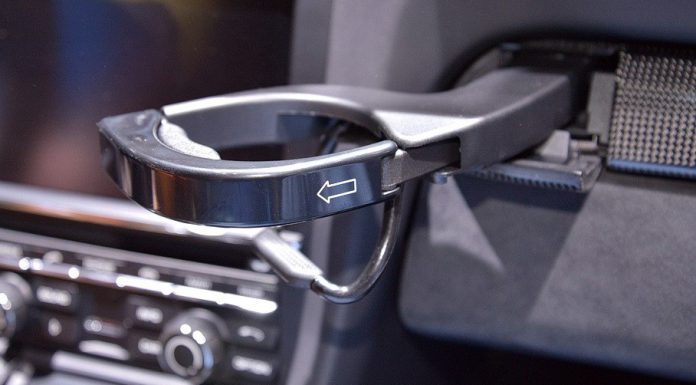 Whilst some of the features might worry owners of the previous generation Porsche 991 GT3, the truth is that we won't know until we actually get behind the wheel.